Seniors Ashley Peake and Malindi Whyte awarded Graduate Research Fellowships from NSF
Main Content
The National Science Foundation Graduate Research Fellowship supports outstanding graduate students in STEM by providing three years of financial support to those pursuing research-based degrees. The NSF has a history of selecting recipients who achieve high levels of success in their future academic and professional careers. Past fellows include numerous Nobel Prize winners, former U.S. Secretary of Energy Steven Chu and Google founder, Sergey Brin. (Excerpt from WFU News.)
---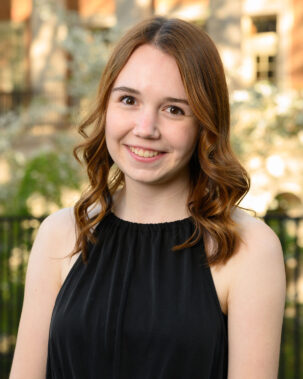 Peake, who is from Winston-Salem, North Carolina, plans to use her expertise in applied mathematics to tackle social problems. She will be pursuing a Ph.D. in the Social Engineering Systems and Statistics program at the Massachusetts Institute of Technology.
---
Whyte, who is from Brookline, Massachusetts, studies mathematical models for how a system evolves in time and space from a sociological perspective. Her most recent research projects have been in the study of opinion dynamics, which is broadly concerned with how opinions evolve over time within a population.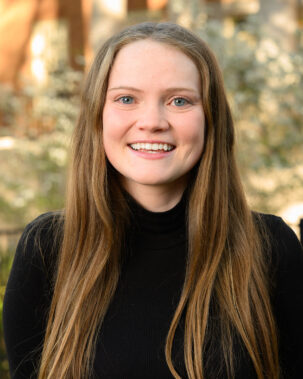 ---
Peake said her thesis advisor, mathematics professor John Gemmer, was influential in challenging her to grow in her research and apply for the NSF grant.
For Gemmer, who has mentored numerous other students who have earned prestigious national scholarships, each mentee requires a different approach. "The key is to listen to each student's scientific interests and career goals while also understanding individual strengths and weaknesses," said Gemmer. "I work with the students I mentor to create projects that have high expectations, are interesting and allow them to turn weaknesses into strengths."