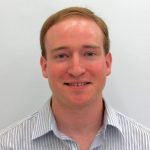 Andrew Kobin (2013 BS, 2015 MA Mathematics). Since 2015, I have been a doctoral student in mathematics at the University of Virginia in Charlottesville, VA, where I am also a teaching assistant. My research interests include: algebraic and arithmetic geometry, number theory and topology. For my dissertation, I am working to describe wildly ramified covers of curves in the language of algebraic stacks. I am also highly motivated by the analogies between algebra, number theory and topology (e.g. étale fundamental groups). I plan to finish my dissertation in May 2020. [Last updated June 2018.]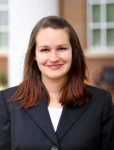 Melissa Glass (2011, MA Mathematics). I have been teaching mathematics at High Point University since I graduated in 2011. [Last updated March 2018.]

Elizabeth Heron (2010, MA Mathematics). Upper school math teacher at Lancaster Country Day School. [Last updated October 2011.]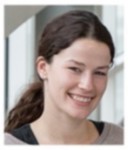 Pamela Marcott (2010, BS Mathematics). I am currently pursuing my MD/PhD as a student in the Medical Scientist Training Program at Case Western Reserve University. I'm working towards a PhD in Physiology and am interested in understanding the synaptic mechanisms of dopamine transmission in the striatum, a brain region central to diseases like Parkinson's disease and drug addiction. [Last updated February 2016.]
Justin Allman (2009, MA Mathematics). In May 2005, I received a BS in Physics from the Georgia Institute of Technology, and got married in December of that year. In August 2006, I completed my first degree from Wake Forest, an MAED and began teaching high school in Winston-Salem. I came back to Wake the following year and began the MA in mathematics. I wrote a thesis under the supervision of Jim Kuzmanovich, my first taste of non-commutative algebra and invariant theory.
In Fall 2009, I began work on my PhD in mathematics at UNC-Chapel Hill. I spent the summer of 2010 visiting Jan Grabowski at Oxford University, working on cluster algebra structures for quantum Grassmannians. [Last updated July 2010.]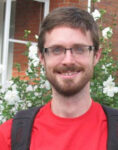 Richard T. Guy (2009, MA Mathematics). After finishing my M.A., I stayed at Wake Forest for one more year to get a M.S. in Computer Science. Now, I am a Ph.D. student at the University of Toronto in the Department of Computer Science. I am studying vision-based human computer interfaces. [Last updated October 2011.]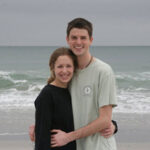 Jonathan Newman (2009, MA Mathematics; 2007 BS Mathematics). Attended Education Graduate School at Wake Forest, class of 2010. Teaching 6th grade math at Paisley Middle School for the 2010-2011 school year. [Last updated July 2010.]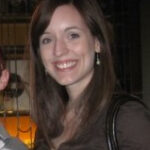 Caroline Turnage Butterbaugh (2008, MA Mathematics). In 2006 I earned a BA in Mathematics and French from Wofford College in Spartanburg, South Carolina. I then moved to Winston Salem to work on my Master of Arts degree in Mathematics at Wake Forest. There I completed a thesis on Fermat's Little Theorem and Wilson's Theorem under the direction of Dr. Fredric Howard. I completed my MA in 2008, got married, and moved to Kansas City to teach upper school mathematics at The Pembroke Hill School. Now I am about to move again! This time I'm heading to Oxford, Mississippi in order to pursue my PhD in Mathematics from the University of Mississippi. There I hope to continue my concentration in number theory, and ultimately I would love to become a college professor. To what state will that career take me? Who knows! (That's the exciting part!) [Last updated June 2009.]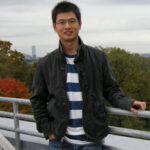 Donghui Chen (2008, MA Mathematics). I earned a BA in Mathematics from Fudan University in Shanghai, China. Then I came to Wake Forest to continue my study in Math. I completed a thesis on Image Super-Resolution under the direction of Prof. Robert Plemmons. After graduating from Wake Forest in 2008, I started Ph.D. in Math program at Tufts University, Medford, MA. I'm currently getting into my second year and continue working on image processing with Prof. Misha Kilmer and Prof. Scott MacLachlan. Hopefully, I can get my degree with another 2-3 years. [Last updated August 2009.]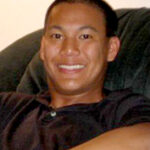 Matt Smith (2008, MA Mathematics; 2006, BA Mathematics). After graduating from Wake Forest in the fall of 2006, I started the Master's in Math program at Wake and worked on a thesis with Dr. Robinson. Upon completing the Masters program, I stayed at Wake Forest and am currently completing the Masters of Arts in Education program for mathematics where I am pursuing a high school math teaching career. [Last updated June 2009.]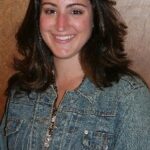 Jennifer Fahey (2007, MA Mathematics). I went to Wake undergrad and majored in Mathematics. After I finished their undergrad program I stayed on for their masters program. Once I graduated from Wake I got a job at GMAC Insurance right here in Winston-Salem. In my spare time I have been traveling with my husband. I have managed to make it to both Jamaica and Antigua in the past year and a half. Of course, I do still have season tickets to the Wake football games so I hope I will see you there! [Last updated November 2007.]

Katie Simpler (2007, BA Mathematics). Currently enrolled in MA in Management program at Babcock Graduate School. [Last updated October 2007.]
Grey Ballard (2006, BS Mathematics and Computer Science; 2008, MA Mathematics). After graduating from Wake Forest in 2006, I started the Master's in Math program at Wake and am currently finishing up my second year and working on a thesis with Dr. Baxley. During my first year I worked as a volunteer assistant with the WFU men's soccer team, and this year I'm coaching two youth soccer teams with the Twin City Youth Soccer Association, the local club. After graduation I plan on pursuing a graduate degree in computer science, but I'm not sure where yet. [Last updated October 2007.]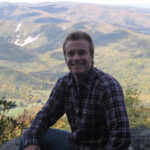 Kevin Berardinelli (2006, BA Physics, Minor in Mathematics). Since graduating from Wake Forest in 2006, I completed my M.S. in Mathematics and Statistics from Georgetown University in 2008. I have held a few jobs during and after graduate studies as part of the IT and Analytics teams at two risk monitoring groups. Most recently, I have co-founded a statistical consulting partnership targeting both industry and government in the Washington, DC metro area.
In my free time I volunteer at The Reading Connection, a local non-profit organization that creates literary-rich and educationally motivating environments for at-risk youth. I also play soccer, softball, and volleyball on local intramural teams, and enjoy cooking, hiking, and creative writing.
Feel free to contact me at kevin.berardinelli@gmail.com. [Last updated November 2010.]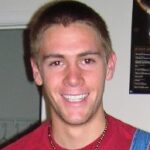 Mark McCarthy (2006, BS Mathematical Business). Since graduating from Wake I have been working in Washington, DC for the litigation consulting firm Navigant Consulting. My first year I was working with the Department of Energy on a number of Nuclear Utility cases. I recently returned from a 3 month stint in Baltimore where I was working on the financial restatement of a real estate financial services company. In my spare time I have been volunteering with a group called Hands on Housing which fixes up old buildings for disabled residence. I also play intramural indoor soccer and I have started taking an automotive repair class. [Last updated October 2007.]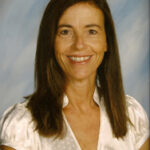 Diane Phillips (2006, MA Mathematics). While a student at WFU I also taught at Lenoir-Rhyne University (Hickory, NC) and Mitchell Community College (Statesville, NC). I found that I truly loved teaching and after graduation began working on a PhD in Postsecondary and Adult Education. I have finished my course work, passed my comprehensive exams, and I am currently writing my dissertation.
I teach AP Statistics and Honors Algebra at Alexander Central High School (Taylorsville, NC); Statistics and Probability and Foundations of Math for Education Majors at Gardner-Webb University (online and face-to-face); and algebra (online) for the University of Phoenix.
I live in Hickory, NC with my five children: Laura, Sara, Kala, Drew, and David. We like to travel and to do just about anything that requires us to be outside, especially in water. . [Last updated June 2009.]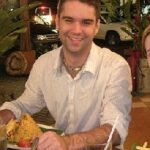 Steve Tarsa (2006, BS Computer Science; minor Mathematics). Since graduating, I've been working at a start up hedge fund in Washington D.C. doing data mining to develop quantitative investment strategies. I'm currently contemplating a move towards graduate school (likely for computer science). I've also been playing with the Washington Metropolitan Philharmonic, a great community orchestra in the city and doing a lot of painting. [Last updated October 2007.]
Jon Updike (2006, BS Mathematical Economics). After graduation, I moved to Washington, D.C. to work at Fannie Mae as a member of their 2006 class of their College Recruit Analyst Program. After starting in the Finance division forecasting earnings, I moved into Capital Markets Asset Trading as a trader. Currently, I manage the Adjustable-Rate Mortgage (ARM) trading and investment portfolios. [Last updated October 2011.]
Robyn (Teague) Corrado (2005, BS Mathematical Business). After graduating in 2005, I took a position as a Financial Analyst with Wachovia Corporation. Currently, I work in the newly formed Payment Strategies Group, focusing on Debit and Credit Cards. In my spare time, I enjoy making renovations to my house, gardening, and mentoring incoming new hires at Wachovia. [Last updated November 2007.]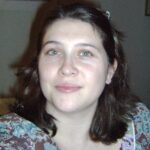 Eva Goedhart (2005, MA Mathematics). I was born in the Netherlands and moved to America when I was 7. I grew up in Virginia and call Northern Virginia home. I decided that I was going to be either an art major or a math major in school since those were the two things I was good at in high school. I finally decided that math might get me further in life so I got my B.S. at James Madison University in Mathematics with a concentration on pure mathematics in May 2003. I decided I wasn't ready for a 'real' job and still felt like I had much to learn in mathematics so I went to Wake Forest University. I wrote my Master's thesis with Dr. Berenhaut in Number Theory, you can find it on the shelves of the department. I then graduated from WFU with an M.A. in 2005. While at Wake Forest, I found out that I really like doing research, so I decided to go on to get a PhD. I am currently working on my PhD at Bryn Mawr College with Helen Grundman in Algebraic Number theory. I hope to graduate in May 2009. [Last updated October 2007.]
Brian Lamb (2005, BS Computer Science and BA Mathematics; 2006, MS Computer Science). After graduation, I began graduate work in Computer Science at Wake Forest. My math background figured largely into my research interests as I took courses in Computer Security which focused largely on cryptography. After graduation, I married and began working as a Java developer at Duke University in a biochemistry lab. I am currently living in Springfield, VA working as a web developer at J. Craig Venter Institute and am looking to join a PhD program next fall. [Last updated October 2007.]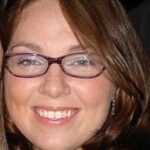 Andrea Mosher (2005, BA Mathematics). After graduating in 2005, I attempted to pursue actuarial science and began work at Aon Consulting in Winston-Salem, NC. After much deliberation and thought, I decided to move home to Rhode Island and began working on my Masters in Accounting at the University of Rhode Island in June 2006 and graduated in May of 2008. I am currently pursuing my CPA certification and begin work with KPMG's Providence, RI Audit group in August 2008. [Last updated May 2008.]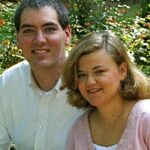 Daniel Watson (2005, MA Mathematics). I am currently working full time at Xavier University in New Orleans, LA as the Math Lab Director. I also teach online part time at the Art Institute Online and Liberty University. I have been volunteering as the worship pastor at New Orleans Community College since October of 2006. I am currently engaged to Melinda Hoover of Jackson, MS (the wedding date is December 15, 2007). [Last updated October 2007.]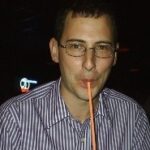 Tim Brauch (2004, MA Mathematics). Professionally I am trying to finish up my PhD at the University of Louisville in Applied and Industrial Mathematics. My research involves finding applications where combinatorics & graph theory, group theory, linear algebra and even occasionally some analysis interact. In particular, I am trying to count the number of perfect matchings in graphs using matroid intersection and fourier transforms.
I am also very involved with the University, serving as a student representative on the strategic planning group, the graduate school restructuring committee, the tuition and fees setting committee and other university appointments. Through these different committees my eyes have definitely been opened up that being a faculty member is not only about teaching. I suppose this is important to learn as I will be starting the job hunt soon.
Personally, I have picked up the hobby of bicycling. After many years of competitive running, my knees told me it was time to take it easy. When I've found free time or when I need a break from my research, I'll don my helmet and hop on my bike to explore the great trails around the city of Louisville, which is amazingly a very bike-friendly place. [Last updated October 2007.]
Kristin Braun (2004, BS Mathematical Economics). After graduation I moved to New York City and am working as a consultant for Deloitte Consulting. I'm an Associate of the Society of Actuaries with a focus in Healthcare. I focus both in the Health plan industry and also public sector employer space. I've done a lot of great traveling for my job including 4 months in Puerto Rico and quite a bit of time in Chicago and Miami. In my free time I enjoy running and have completed quite a few half marathons with the goal of completing a whole marathon in 2008. If anyone is interested in New York or in consulting or actuarial science I would be happy to answer any questions. [Last updated October 2007.]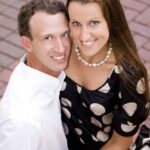 Lauren Gregg (2004, BA Mathematics). Since Graduation I have went on to graduate from Wake Forest School of Medicine's Physician Assistant Program in 2007 and am now a practicing PA in Urgent Care in Lexington, NC (my hometown). I am recently engaged and getting married on Nov. 17th, 2007, to a Large Animal Veterinarian in Salisbury, NC. I now live in Salisbury.
While at Wake Forest I competed in Intercollegiate Horseback Riding. I still compete and ride my two horses. I have a dog and my two horses. I still enjoy tutoring high schoolers in math and science and have a few that I tutor on a regular basis. [Last updated October 2007.]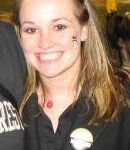 Sarah Kimball (2004, BA Mathematics; Minor secondary education). After I graduated from Wake Forest in 2004, I moved to Bethesda, MD to teach high school math. Over the next three years, I taught Algebra 1, Principles of Geometry and Algebra, Algebra 2, and Pre-Calculus. I loved teaching high school, but I decided to take leave from teaching to pursue my Master's Degree in Secondary Math Education at the University of Maryland, College Park. This past fall (in 2008), I returned to the classroom! I am currently teaching Algebra and Pre-Algebra at a middle school in Rockville, MD. Go Deacs! [Last updated April 2009.]

Erin Krupa (2004, MA Mathematics). I am currently an Assistant Professor in the department of Mathematical Sciences at Montclair State University in New Jersey. I earned my Ph.D. in mathematics education at North Carolina State University in 2011. My dissertation focused on the impact of an integrated mathematics curriculum on student achievement in high need schools, using hierarchical linear modeling to account for variation in student achievement. Prior to that I lived in Raleigh, NC and taught mathematics at W.G. Enloe High School. In my free time, I enjoy playing/coaching rugby for the Raleigh Venom. We won the National Division II rugby championships in 2005, 2006, and 2009. Rugby is a great release for me and I have learned more about the sport than I ever thought possible. I also enjoy traveling, my last big trip was to Beijing, China to provide teachers with professional development to help them incorporate technology into their mathematics instruction. [Last updated October 2011.]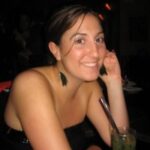 Kiley Smith (2004, BS Mathematics). After graduating from Wake in May 2004, I accepted a job with Ernst & Young's Economics and Business Analytics advisory group in New York City. Typical to professional services firms, the group was reorganized the fall after I started and it was up in the air for me to join another group. I then joined the Fraud Investigation and Dispute Services department, focusing on compliance investigations in the healthcare industry, and have been with the group for just over three years. My job involves extensive travel, which has varied from driving to Canton, OH to spending over a week in China.
I am also involved in EY's local and national Corporate Social Responsibility group. This past fall I co-led an after-school program in conjunction with PBS at a Title I public school in Manhattan. The program was focused around the PBS series, Cyberchase, which teaches math concepts through fun problem solving adventures to third, fourth and fifth graders. Cyberchas!'s content is guided by NCTM math standards and the program has been shown to increase confidence and enthusiasm in math. The afterschool program was great, and I'm looking to start another one at the same school in the spring! For more info on the series, check out the website: www.pbskidsgo.org/cyberchase (they have over 40 multi-level math games if you need an excuse to procrastinate at work).
For fun I like to travel, travel, travel (which is probably why my savings account is depleted!). My next adventure is to Zambia, Africa to visit a friend who is living there for the Peace Corps. In my spare time I am also studying for the GMATs because I would like to go to business school in Fall 2009. Feel free to reach out to me if you'd like to understand more about what my job involves or if you just have general questions. [Last updated November 2007.]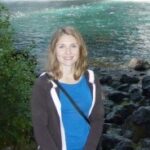 Julie Templeton Ziegler (2004, MA Mathematics). I received my BS in math in 2001, worked for a year, and decided to return to Wake Forest for a master's degree. After my MA I worked at first as a teacher in Cabarrus County, NC before my husband and I moved back to Winston-Salem. I have worked as a biostatistician at Wake Forest Health Sciences doing research in statistical genetics since Jan '05. My husband, Zac, and I met in a stats class as undergrads at Wake so that made our time in the math department even better (both of us have a BS and an MA in math from Wake). These days I enjoy traveling (traveled to Italy, China, England, Scotland, Montreal, and northern CA in the last 2 years besides a few more-local places), working in my yard, and spending time with family. [Last updated June 2009.]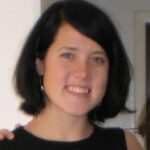 Marsha Anderson ( 2003, BA Mathematics). After graduating from Wake, I led an after-school program in Chapel Hill for a year through Americorps, and then went on to earn my Masters of Divinity from the Lutheran Theological Seminary at Philadelphia. I was ordained as a Lutheran pastor in June 2008, and I am currently a pastor at Trinity Lutheran Church in Moorhead, MN, where my concentration is Social Concerns. [Last updated August 2008.]
Katie Henderson Dickey (2003, BS Math Econ). After graduating in 2003, I spent two years in Atlanta working for Delta, until I moved up to Chicago to marry fellow math econ graduate Adam Dickey. He and I live in Chicago, where I work in Revenue Management for Orbitz.com, and he is pursuing a graduate degree from University of Chicago. [Last updated March 2008.]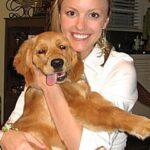 Cynthia Irby Wilson ( 2003, BA Mathematics). After graduating in 2003 from Wake Forest, I spent a year working in Bethesda, MD at NIH doing basic science research on nitric oxide and sickle cell disease. The following year I started medical school at UAB, and recently graduated in May of 2008. I am doing my internship in Internal Medicine at UAB this year, and will start my dermatology residency at the Medical University of South Carolina in Charleston in July of 2009. I married Jeff Wilson (2004 graduate of Wake) in August of 2007 and we have a golden retriever named Chili (in honor of Randolph Childress). [Last updated August 2008.]
Rebecca (Becky) Ellington (2002, MA Mathematics). I am a high school math teacher at Ledford Senior High School in Davidson County. I primarily teach Discrete Math, AP Calculus, and AP Stats. I am coordinating the Graduation Project at our school. The Project is a new initiative of NC that all seniors must complete in order to graduate. I live in Winston-Salem. The things I like to do include swing dancing, playing softball with the WSSSC, going on hikes, and wine tasting. In the summer of 2007, I went on a 21 day road trip going out west. I saw many interesting and beautiful places. [Last updated October 2007.]

Mark Kozek (2002, MA Mathematics). After Wake Forest, I studied number theory at the University of South Carolina. In 2006 I traveled to Germany for the FIFA World Cup and attended five matches, including the three USA games. Otherwise I taught during the summers, first for the North Carolina Governor's School East and then for the Summer Mathematics Institute at Cornell. I graduated from USC in 2007 and accepted a tenure-track position at Whittier College near Los Angeles. [Last updated November 2007.]
Mitzi McLean (2002, BS Mathematical Economics). I've been employed in the retirement practice at Aon Consulting in Winston-Salem since graduating in 2002, and I recently received some actuarial credentials. I am now an Enrolled Actuary (EA) and an Associate of the Society of Actuaries (ASA), but I'm still studying and taking exams so that one day I will be a Fellow of the Society of Actuaries (FSA). When I'm not studying, I take time to direct the handbell choir at the Lutheran Church of the Epiphany as well as work with middle school youth at the church. I also make time to attend as many home WFU football and basketball games as I can, and I try to stay involved with the community by volunteering at various organizations such as the Ronald McDonald House. [Last updated October 2007.]
Nisrine Libbus Pineo (2002, BS Mathematics). After graduating, I taught 7th grade math and science in Winston-Salem. Then, I moved to the triangle to be closer to my family and became a full-time freelance math tutor, and I have enjoyed that ever since. My husband, Caleb, and I love living in Durham. I've also gotten the chance to restore and live in our home, built in 1920. [Last updated October 2007.]
Evan Willett (2002, BS Mathematics; BA Physics). After graduating from Wake, I went on to earn a Master's Degree at the University of Texas at Austin focusing on Knot Theory. I currently teach Algebra and Multivariable Calculus at Episcopal High School in Alexandria, VA where I also coach soccer and basketball. I have lived in DC since 2005. [Last updated October 2007.]
Daniel Beavers (2001, BS Mathematics). I worked for 3 years in Charlotte, NC, and decided to return to school for a Masters degree in Biostatistics at the UNC School of Public Health in Chapel Hill, NC. Once I finished that degree in 2006, I decided to pursue a PhD in statistics at Baylor University in Waco, TX. Currently, my projected graduation date is summer of 2009.
My wife and I are avid runners, and we have currently run several marathons together. We're also active in the local running community in Waco, developing a fitness outreach program for local women and helping out with the operations of races in the central Texas region. The newest member of our family is an orange tabby cat named Milo. [Last updated October 2007.]
Amy Beresky (2001, BA Mathematics). I worked as a Financial Analyst for six years, first for American Airlines, and then for a small local company in Miami. During that time, I also traveled around the world, both for business and for pleasure. I have just started an M.S. in Statistics at University of Massachusetts (Amherst), which is a two-year program. Once I complete the degree, I hope to reenter the working world to do statistical analysis on environmental issues, such as pollution. I have continued to play softball everywhere I have lived, either in employee or city leagues. I have also tutored students from age 10 to adult, mostly in Math. [Last updated October 2007.]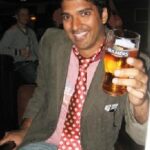 Jay Bhalodia (2001, BS Mathematics). A few weeks after watching Wake in Miami at the Orange Bowl, I joined Booz Allen Hamilton as a Security Infrastructure Consultant and Project Manager with the Assurance and Resilience Group. So far my roster of clients includes Internal Revenue Service, Federal Emergency Management Agency, US Citizenship and Immigration Service, as well as the National Children's Study. In addition to working with Booz Allen, I'm started a part-time Master's in Information and Telecommunications Systems with John's Hopkins University. [Last updated October 2007.]
Joanna Kociecki (2001, BS Mathematics). After graduation I received an MS in chemistry from Duke University. I am now working as an analytical chemist for Nutravail Technologies, located in Chantilly, VA. In my spare time I enjoy spending time with my fiance and son, Michael, who is now almost 8 months old..and hopefully a demon deacon in the making! [Last updated July 2010.]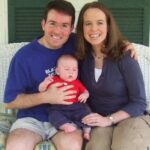 Cynthia "Cindy" Enloe Neff (2001, MA Mathematics). Taught math at West Forsyth High School, Clemmons, NC, for 5 years, teaching primarily Geometry and Honors Precalculus. Married 6 years to husband, Doug, who works for Wachovia Bank. Now, staying home with our son, Caleb Daniel, who is 8 months old and was born Feb. 4, 2007. I enjoy hiking, cooking/baking, playing guitar, crafts/scrap-booking, church activities, and tutoring. [Last updated October 2007.]
Austin Mann (2001, BS Mathematics). Went on to receive an MS in Petroleum and Natural Gas Engineering from Pennsylvania State University. Currently works as a Reservoir Engineer for North America Gas, BP plc, Houston, TX. [Last updated October 2007.]
Julie Willson (2001, BS Mathematics; minor Spanish). After graduating from Wake, I have lived in Atlanta, Dallas, Buenos Aires, Austin and now Richmond, VA. I have worked as an operational analyst at The Coca-Cola Company (Atlanta – 1st job post-Wake), internal auditor for Southwest Airlines (Dallas), business development manager for Argentina Outfitters (Buenos Aires), completed an MBA at the University of Texas (Austin) and most recently moved to Richmond to work at CarMax headquarters, as the company's Consumer Insights Manager. My latest role is a great marriage of my math studies as well as the business knowledge I've developed throughout the years. My next goal is becoming a certified pilates instructor on the side! [Last updated October 2007.]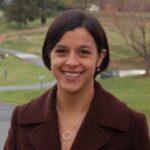 Erin Valenti (2001, BS Mathematics and BA Physics). After graduation, I attended the University of Virginia and received a Ph.D. in Mathematics in 2006. My research was in partial differential equations. I spent my last semester in Toronto, Canada at the University of Toronto where my advisor had moved. Since graduation from UVa, I have been working at a company called Investure in Charlottesville, Va. We manage endowment and foundation money for 9 clients. It is a definite change from my graduate school work, but I love it.
For fun I like hiking, camping, and traveling. My most recent trip was to California with my fiance – we started in San Francisco, went to Yosemite and Napa, down the coast to LA and San Diego. We plan on going to Iceland for our honeymoon, which should be an adventure! [Last updated October 2007.]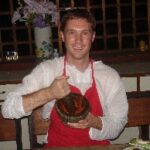 Thomas E. (Ted) Aitken (2000, BS Mathematical Economics). I am currently a team leader in the New York City office of Chubb Insurance Company, doing property and casualty insurance for Financial Institutions. I have been at Chubb for over 5 years, after spending my first two years out of Wake at Selective Insurance in New Jersey.
I am also currently pursuing my MBA in Finance and Management in NYU Stern's part-time (Langone) program, with an expected graduation date of May 2009. I am currently the Director of Finance for the part-time student government there, and spent previous academic year as the Academic Committee Chair.
I live in Manhattan, am a member of MENSA, play basketball, softball and football for exercise and stress relief, and my hobbies include skiing, playing guitar, reading and traveling. I have traveled throughout the US as well as Bermuda, Canada, Mexico, Italy, Switzerland, France, Senegal, and Thailand. I am meeting Wake friends in Chile and Argentina in January 2008. [Picture is of me making curry paste in a cooking class in Chiang Mai, Thailand – November 2005] [Last updated October 2007.]
Matt Ambrosia (2000, BS Mathematical Economics). After graduation, I moved to NY and took a sales job. After 7 miserable months, I ended up getting a job as an assistant in the voice over department at a talent agency. After two years I moved on to my current company, Paradigm, as a voice over talent agent. I've been in this position for 4 and a half years now and work in the promo/narration department helping networks find the right voice for their promos and narrators for their documentaries. Lots of Deacons in the city and usually get together for Wake football and basketball games which make the fall and winter busy times. I play rec league football and basketball and try to take at least one week a year to leave the country. In the last few years, I've been to Seville in Spain, Prague in the Czech Republic, Budapest in Hungry, Munich in Germany and Playa del Carmen in Mexico. At the end of the month, I have a trip to Florence and Rome in Italy. Still single, although I've been to at least 15 Wake Forest weddings over the last 4 years. (New Yorkers tend to get married later.) I also enjoy ridiculing Duke fans about their crappy football team and disinterest in their basketball team until tournament time. [Last updated October 2007.]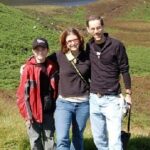 Josh Grab ( 2000, MA Mathematics). After graduating in 2000, I turned down a job at the NSA (which would have been interesting the following year, I'm sure), and started teaching math at Forsyth Tech, allowing me to stay near my eventual wife, Leslie. We were married on campus at WFU in Davis Chapel in 2002 (we had to move our wedding date one week to avoid homecoming!) and moved to UNC after Leslie finished her Ph.D. at Wake in 2003. I've since earned a second master's, this time in Biostatistics from UNC and currently work for the Duke Clinical Research Institute. However, this spring we are moving back to Winston-Salem, where my wife has accepted a job offer from the law firm Kilpatrick-Stockton to do biotech patent law. (And just in case you're not reading between the lines, I'm looking for a job in Winston….)
Our most expensive hobby has been international travel. We haven't branched out from Europe (except a quick trip to Niagara Falls), but we've seen quite a bit across the pond. Last summer it was Ireland with our soon-to-be teenager, Garrett. We're not sure if it replaced Germany as our favorite destination, but it was a great trip, especially having 65 degree days in August! [Last updated January 2008.]
Stephanie (Reddy) White (2000, BS Mathematics; minor Education). I currently live in Louisville, KY with my husband David (WFU 2000) and our 2 children, James & Margaret. I taught high school math in TX after graduating from Wake and earned a Master's in Public Affairs & Policy Analysis from The University of Texas at Dallas. I also worked at the Green Center for the Study of Science and Society while working on my Master's. After that, I was a Instructional Specialist with Texans Can! Academies. In 2005, David and I moved to NC and I taught in Chapel Hill and we started our family. I became a stay-at-home mother and have been ever since. In addition to raising my two children, I do some freelance writing, tutoring and teach "Mommy & Me" classes. [Last updated March 2010.]
Tamara Fox Hines (1999, MA, Mathematics). After graduation, I was married. I have a daughter and a son due in 3 weeks. I began teaching high school mathematics in August after graduation. I am still teaching at the same high school and my favorite course is AP Calculus. [Last updated October 2007.]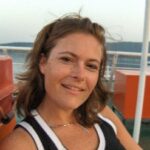 Kedran Garrison Panageas (1999, BS in Mathematical Economics). After graduating Wake in 1999, I went to MIT, completing a Ph.D. in economics in 2005. I then joined JPMorgan as a researcher in Structured Finance. We publish weekly and longer-term trading strategy and thinkpieces. I've also spent a couple years in the interest rate derivatives group. Along the way I got married and we recently had our first child, a daughter, in Jan 2010. [Last updated December 2010.]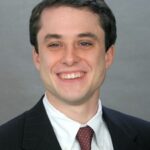 Robert Shaw (1999, BS Mathematical Economics). I am a state and local tax attorney with Williams Mullen Maupin Taylor in Raleigh, N.C. I graduated in 1999 with a B.S. in mathematical economics with honors. I also have a master's degree in music from Duke University and a law degree from the University of North Carolina at Chapel Hill, where I was a Chancellor's Scholar. I enjoy playing violin in church, golf on the weekends, and fishing whenever possible. [Last updated October 2007.]
Erin Wermuth (1999, BS Mathematical Business). After graduating from Wake in 1999, I took an investment banking analyst position with Wachovia in Charlotte. I was transferred to NYC after one year and proceeded to live and work in banking there for 5 years. I then moved west and took a job with Deustche Bank in San Francisco. I spent my last few years in banking working with a number of Internet and media companies. Earlier this year, I decided to take 6 months off from work and traveled to SE Asia, throughout California and various places in the US visiting friends and family. I recently started working at Ask.com in corporate development, focusing on strategy and mergers and acquisitions. When I am not traveling around the world for work and fun, I spend most of my weekends hiking, skiing and checking out the fabulous restaurants in the Bay area. [Last updated October 2007.]
Andrew Frey (1998, BS Physics and Mathematics). After graduating from Wake, I attended the University of California at Santa Barbara, finishing a PhD in Physics in 2003. My specialty is string theory, and I continued my research in a postdoctoral position at CalTech from 2003-2006. I am now in my second postdoc at McGill University, and my current research mostly focuses on applications of string theory in cosmology of the early universe. One of these years, I hope to settle down with a tenure track job somewhere. [Last updated October 2007.]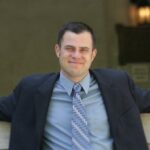 Jarrod M. Sisk (1998, BS Mathematical Economics). After graduation I went to work in the business world for a few years in Charlotte, NC. I worked for Vanguard and AXA in financial services. I then moved back up north and started a job at The Gunnery School, a boarding high school in Washington, CT in 2001. I have taught Algebra I, Algebra II, Pre-Calculus, History of Math, Business, Investing, Introductory Economics, and AP Economics in my seven years here. I recently was promoted to Academic Dean and oversee the academic progress of the students in the high school. I have coached Thirds Soccer, JV Soccer, Varsity Soccer, Thirds Basketball, Varsity Girls Basketball, JV Hockey, JV Lacrosse, and JV Baseball in my time here as well! I currently live in a freshmen boys dorm with my wife Michelle. Together we have visited and camped at over 20 national parks over the last five years. [Last updated October 2007.]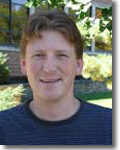 Ryan Bowles (1997, BS Mathematical Economics). After graduating from Wake, I spent five months hiking the entire Appalachian Trail. I then went to the University of Chicago, where I earned an MA in economics before moving on to earn a PhD in quantitative psychology from the University of Virginia in 2006. I am now an assistant professor of psychology at Michigan State University. My quantitative research focuses on modeling psychological measurement and longitudinal change simultaneously. I use these models to study cognitive aging: how we think and how it changes as we age. In particular, I look at how our short term memory and vocabulary knowledge develop throughout adulthood.
I married a fellow psychology PhD, Lori Skibbe, in 2001, and have two kids, Zander and Elena. I am also president of a chapter of the North Country Trail Association, which is working to develop a 4500 mile long trail across the northern tier of the country. [Last updated October 2007.]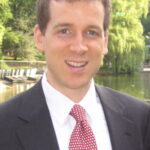 Randall Little (1997, BS Computer Science; minor Mathematics). After graduating from Wake Forest in 1997 with a BS in Computer Science, Randy got a job as a consultant with Ernst & Young in Atlanta, GA. In 2000, Randy was hired by Sun Microsystems and relocated to New York, NY where he worked in the international banking group helping clients build their hardware and software infrastructure. After several years at Sun Randy enrolled at NYU's Stern School of Business graduating in 2005 with an MBA. Randy currently works for JPMorgan in the investment bank helping securities and specialty finance clients with M&A and capital raising.
In 2003, Randy married Charlotte Dillon, a fellow WFU alumni ('96) in Litchfield, SC. They have been living together in New York for seven years with their cat, Althea, and recently welcomed the arrival of their first child, a baby girl named Reagan. Randy and Charlotte enjoy running, cooking, and traveling to the beach. Last year they visited Thailand where they learned to cook an extra spicy Pad Prik Khing. [Last updated October 2007.]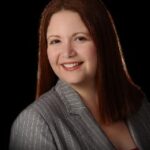 Heather Shnider Van Beber (1997, BS Chemistry; minor Math ). Heather earned her MS degree (May, 1999) from Emory University in Theoretical & Computational Chemistry. Heather currently lives in Broward County, Florida & is an Assistant District Sales Manager, Field Trainer and Realtor with the Keyes Company. She is a member of the National Association of Realtors, the Florida Association of Realtors, and the Miami-Dade Association of Realtors. Her website is www.realestatium.com. Heather can be contacted at: hsvb@comcast.net or 954.240.9090.
Heather has done extensive traveling since graduating Wake, both nationally and abroad. She has also continued to do volunteer work with the Lions Club and with her temple. She enjoys reading, poker and murder mysteries. [Last updated October 2007.]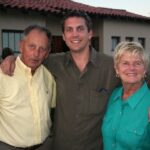 Tim Berghoff (1996, BS Mathematical Economics). Live in San Diego, CA – have been here for over 10 years. Have worked numerous jobs in marketing and special events – focused on large scale sporting events including two Super Bowls, one World Cup, and working on my 6th Olympic Games.
My various jobs/projects have allowed me to travel all over the world – both on business and pleasure – Italy, India, Greece, Germany, Thailand, Hong Kong, Spain – to name a few. Currently planning a trip to Beijing.
Single, no kids. My new addiction is golf – play as much as possible. Cheer for the Padres and Chargers being a new generation San Diegan. Other than that, love spending time at the beach or just hanging out with friends. [Last updated October 2007.]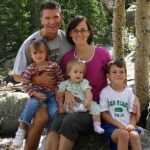 Kathy (Hennessy) Cameron (1996, BS Mathematics). For five years, I lived in Charlotte, NC, and worked several IT jobs developing software & consulting for large human resources departments. After having our first child, I left the professional world to stay home with our children. For the past 6 years, I have been fulfilling my favorite calling of being a homemaker and home educator.
I have been married to Greg for almost ten years and we have three children, Andrew (6), Esther (3) and Phoebe (1). Greg's joining the Air Force in 2001 has caused us to move us a couple times and we are currently living in the Salt Lake City, UT area. [Last updated October 2007.]
Karlen (Anderson) Carter (1996, BA Music; minor Mathematics). Although I have not pursued math as a career (I am a music teacher, both classroom and private lessons, and am an accompanist as well), I do believe that the combination of math and music is fascinating, and that my knowledge of math has certainly aided in my understanding of music theory and logic. My husband and I are both passionate about math education in our country, so we certainly support great programs like the one WFU has! [Last updated October 2007.]
Rebecca (Wilson) Macsovits (1996, BS Mathematics). I currently live in Denver, CO with my husband Mac and our two sons Guion (14 months) and Hoke (7 weeks). I am the Director of Marketing for First Western Trust Bank, a private bank based in Colorado and I have been with this company for five years. We love to travel (although have suspended this activity with the newest addition) and our favorite place is Tanzania – if you have the opportunity to go, we highly recommend it. Both my husband and I are runners, love the outdoors and enjoy scuba diving. [Last updated October 2007.]
Woody Weldon (1996, BS Mathematical Economics). Wake Forest's Mathematical Economic Program opened the door for me to pursue an interest in Investment Banking. After Wake, I joined Chase's (now JPMorgan Chase) analyst training program in NYC, where I worked on many different projects in what was the Shipping and Aerospace Industry Group. My problem solving skills along with my communication skills that I learned at Wake were invaluable at Chase.
After two years at Chase working on Mergers and Acquisition, Syndicated Finance, and some workout deals, I matriculated at University of Michigan's Ross Business School where I graduated as an MBA in 2000. From there, I joined my family's 100 year old construction materials business based in Westfield, NJ.
While I no longer solve optimal control theory problems (I was told these are ballistic missile equations) like I did as a Mathematical Economics Major; I do surprise myself using my background to solve various business and investment problems. My only suggestion beyond becoming a Math Major is that you try to expose yourself as much as possible to the great works of literature and to the art that Western Civilization has to offer while at college. I have found history to be readily available as an adult, but haven't found many opportunities to study Thucydides, or Willa Cather, or Frank Lloyd Wright, or DeTocqueville etc. You will always have a strong foundation for your future from your Math education at Wake Forest, but you will miss something if you don't take the time to learn more than Math in college.
Also, take a semester abroad. You will never have a similar chance later in life. Even if you have the money and find the time as a working stiff, you won't have the same level of energy and you won't be surrounded by young people.
And finally, as has been proven mathematically and by personal observation, LEARN TO LIVE BELOW YOUR MEANS AFTER COLLEGE. PAY OFF YOUR CREDIT CARD BALANCES. You don't need cable (watch TV at friends homes), you don't need your own apartment (find a roommate), you don't need a lot of furniture until you are married (your spouse will hate yours anyway), you don't need a new ipod (it's true you – will make it), you don't need hundreds of downloads (listen to the radio), and you don't need a lot of other crap that is so predominant in America to have good friends. Who cares what the people around you think. Your true friends will support you. And, when you are sitting pretty in YOUR OWN house with kids, you will be thanking me. [Last updated October 2007.]
Philip Green Castevens (1995, MA Mathematics). Since I received my degree, I got married to Cindy J Warren in 1997 and we had twin boys in 2003. I became a full time employee of ACS Benefit Services, Inc. (a subsidiary of BCBS of NC) and work in the Information Systems Department as a Systems Architect. I am also developing a website that allows users to obtain Actuarial calculations using Monte Carlo Simulations and other methods. We traveled to St. Louis twice in 2006 to have have surgery for one of our sons who has Cerebral Palsy. We live in Winston-Salem near Baptist Hospital. [Last updated October 2007.]
James S. Morrison (1995, BS Mathematical Economics).
• June 1995 – Began Work at Nationsbank (Later changed to Bank of America) in Charlotte, NC as an Analyst in the Corporate Interest Rate Derivatives Sales group, Later promoted to VP.
• April 2000 – Moved to London with Bank of America to focus on sales to European Clients, promoted to Principal.
• August 2001 – Became a holder of the Chartered Financial Analyst (CFA) designation.
• February 2002 – Moved back to Charlotte and began to focus on Derivative Sales to Investors.
• June 2003 – Moved to New York.
• September 2006 – Was hired to work for Barclays Capital as a Director in Rate Sales to "Real Money" clients. I focus on Government Interest Rates, Swaps, Options and AAA-rated bond issuance distribution.
Other: I've completed Ironman Lake Placid 2 times, with fitness and other outdoor activities as my main hobbies. [Last updated October 2007.]
Sean Everhart (1994, BS Computer Science and Mathematics.) I have been employed with Microsoft for 10 years in the Services division. Currently, I work with Microsoft Enterprise Service as a Senior Development Consultant. I work primarily with software companies who build products with Microsoft technologies. Prior to my consulting position, I worked in our support organization with a focus on designing supportability features into our web-based products and designing diagnostic tools. Recently, I have been traveling frequently to work with customers both inside and outside of the US. [Last updated October 2007.]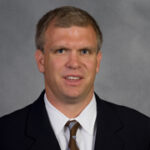 Brant J. Hellwig (1994, BS Mathematical Economics). Currently Associate Professor at the University of South Carolina School of Law, teaching in the fields of Federal Income Taxation and Estate Planning. [Last updated October 2007.]
Marc Renault (1994, BS Mathematics; 1996, MA Mathematics). As a senior at Wake Forest I had no idea what I wanted to do, and I'll always be indebted to Dr. Fred Howard who encouraged me to apply to Wake's MA program. In this program my love of math flourished and I had the opportunity to craft a master's thesis with Dr. Howard on the Fibonacci numbers mod m. I have since posted the results on the web, and to this day I still get people contacting me with interest and questions on this topic.
With the wonderful experience of the MA program under my belt, I taught introductory statistics at Wake for one year. In 1997 I married Tara Cioffi (class of 1995), and we moved to Philadelphia where I completed a Ph.D. in Mathematics at Temple University. In 2002 I started teaching at Shippensburg University, located in central Pennsylvania. Shippensburg is one of 14 PA state schools. Of course, it is the best of the 14 .
Mathematically, my interests lie in the area of enumerative combinatorics. Recently I've research the "ballot theorem" and I've been fortunate to have articles accepted by the American Mathematical Monthly and Mathematics Magazine.
Personally, my greatest joy comes from my family which includes my daughter Olivia (born 2003) and my son Atticus (born 2005). We live in the small town of Carlisle where we enjoy walking to the park, the library, and the town square. [Last updated October 2007.]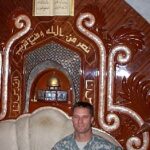 Andre Balyoz, (1993, BS Mathematics; minor International Politics). That is a picture of me sitting in Saddam Hussein's chair in the Al Faw Palace in Baghdad in June 2006. As a student at Wake Forest I was also a cadet in the ROTC department and I have been serving in the US Army Engineer Regiment ever since.
I currently hold the rank of Lieutenant Colonel, and I plan to stay in the Army at least three more years to earn my retirement before starting a new career. In my 17 years in the Army I have spent seven years stationed in Germany and five years in Colorado Springs. I have deployed to Kuwait, Bosnia, Kosovo, and Iraq. I also earned a MS in Engineering Management from the University of Missouri – Rolla and I am now teaching ROTC at Campbell University. [Last updated January 2011.]
Cheryl Powell Fischer (1993, BS Mathematical Economics). After graduating from Wake in 1993, Cheryl went on to Georgetown to earn a Master's Degree in Foreign Service. She focused on International Business Diplomacy during her two years there. After Georgetown, Cheryl worked briefly for Arther Andersen's transfer pricing consulting group in Washington, DC and then spent about seven years at US Airways in Arlington, VA. She spent a good portion of that time managing International Pricing for the airline. Cheryl married Brian Fischer in 1997 and now has two children, Craig and Kelly. Cheryl made a significant career decision in 2004 and went back to school part time to be certified to teach math. She was able to start teaching full time in Sept. 2004 and has been teaching since then — one year in middle school and three years at the high school level. She is very happy with what she does, in spite of the fact that teaching is a challenging job! She spends her free time watching many of her kids' and students' sporting events, as well as running, gardening, and sewing. [Last updated October 2007.]
Sherri McDaniel Sealey (1993, BS Mathematics). I was a mathematics major, graduated with BS in 1993 and later returned to earn an MBA in the evening program, class of 2001. I worked from 1993 until 2005 at Aon Consulting as a project manager. I worked with defined benefits department there for the majority of my career. Today I am the Benefits Administrator for Inmar, Inc. in Winston-Salem. I enjoy an annual trip to Bonaire with my family each year – they scuba dive & I snorkel. My spouse Danny and I welcomed our first child on 8/6/07 – Justin David. [Last updated October 2007.]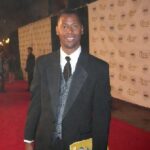 Illya Wilkerson (1993, BS Mathematics). After graduating from Wake, I went to medical school at UNC. I then completed a residency in Internal Medicine at Moses Cone Hospital, serving as Housestaff President and Chief Resident. I have been in private practice for the past 8 years. Most recently I relocated to Los Angeles, where I am a hospitalist and clinical professor of medicine at Kaiser Permanente. [Last updated May 2008.]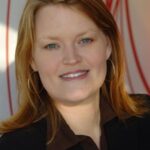 Anne L. Corbett (1992, BS Mathematical Economics). Anne is the Executive Director and first professional staff member of the Cultural Development Corporation (CuDC) in Washington, DC. Anne took responsibility for the transition from planning to implementation, overseeing the creation of CuDC and its programs, often working in cooperation with other partners or stakeholders, such as DC's Office of Planning, Department of Housing & Community Development, Commission on the Arts & Humanities, and Downtown Business Improvement District.
In this capacity, she coordinated the creation of the NoMa Development Strategy to guide development in underused areas north of Massachusetts Avenue. She helped launch Art-O-Matic, the country's largest artist-driven multi-media exhibit. She advised the General Services Administration on the development program for the Jefferson at Penn Quarter, which now includes Woolly Mammoth Theatre Company. She also advised the sale and redevelopment of several historic properties, including the Tivoli and Atlas theaters. Anne has also guided CuDC's participation on several development teams who have won public land competitions. Mather Studios, working with PN Hoffman, included 12 affordable condominiums for artists and their families and Flashpoint, a creative laboratory for DC's arts industry that combines strategic business support with affordable space.
Prior to joining this effort full-time in 1998, Anne was a Program Officer for Partners for Livable Communities where she delivered technical assistance to government agencies, foundations and nonprofit organizations looking to put cultural assets to work for community revitalization. In this capacity, she managed DC's Arts in a Living Downtown process and orchestrated the culminating summit hosted by then First Lady Hillary Rodham Clinton at the Canadian Embassy. From this project, she published Arts in a Living Downtown: A Guide to Putting Arts to Work for Downtown Revitalization (Partners for Livable Communities, 1998).
Anne earned a Master of Community Planning specializing in Economic Development from the University of Maryland. Her award-winning thesis analyzed the economic impact of stadium and arena development. She graduated from Wake Forest University with a Bachelor of Science in Mathematical Economics. She is a committee chair serving the Creative Communities Initiative at the Community Foundation of the National Capitol Region and a volunteer program officer for the Capitol Hill Community Foundation. She is a member of the Leadership Washington Class of 2001 and ArtTable, serves on the Board of Directors of the DC Arts and Humanities Education Collaborative, and was formerly on the Board of the Lincoln Theatre.
Anne is married to Sam Sweet, Managing Director of Signature Theatre in Arlington, VA and has three step-sons and one son. She and her family live on Capitol Hill in the District of Columbia. [Last updated October 2007.]
Wendy Faulkner (1992, BS Mathematics). After leaving Wake Forest, I attended Florida State for 2 years, earning an MS in Pure Mathematics. After that I worked as a Unix Systems Administrator for the University of Texas Economics Department for the next six years, and then worked for National Instruments as a Unix Admin for the next six years. During my time in graduate school, one exam week I felt compelled to jump off of something, so I leaped from an airplane for the first time and was immediately hooked. 4700 jumps later, I am skydiving full-time. After burn-out of long hours and 24×7 on-call, and having to work weekends and holidays at my last job, I quit and moved out to the drop zone. I currently teach skydiving, as well as pack parachutes and video jumps. I've traveled quite a bit, both for work and for skydiving. After spending 4 months living in Venice via the Wake Forest Program, I never looked back and continue to enjoy overseas travel. I'm currently looking forward to breaking our old canopy formation world record – an 85-way – this Thanksgiving by building a 100-way diamond. That website is at www.cfworldrecord.com. I currently maintain the above website, my own, crwdog.servebeer.com/CRWdog/ , as well as several other skydiving sites. [Last updated October 2007.]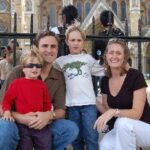 Ken Redding (1992, BS Computer Science and Mathematics). After graduation I moved to London for the summer and got a job through a temp agency as a Secretary. After saving money, my flat mates and myself flew to Greece to spend as much time as possible laying on the beach in the Greece Islands. After the summer, I returned to the real world and a job with Accenture in Houston, TX. After 9 years of fun, travel and hard work, I left Accenture to join Reliant Energy and take part in the Texas Electricity Deregulation. I'm now Vice President of Retail and Corporate Applications and Sourcing in our IT department. I'm married to a wonderful wife, Karen and have two kids James (5) and Jonathan (3) plus we are now hosting an Exchange Student from Iceland for a year – Gem (16). I still enjoy playing soccer and now coach my son's team. [Last updated November 2007.]
Mara Murdoch (1991, BS Mathematics and Art). After graduating from Wake Forest I entered the graduate architecture program at NC State University and in 1995 received a Masters in Architecture. Since then I have been working in Baltimore, Maryland as an architect. For two years I was at the firm Read & Co. I was their first employee (for a two partner firm) and had a wonderful experience and a lot of responsibility working on a variety of projects from residential to projects at Johns Hopkins University . I then changed to a larger firm, 25 people, Cho Benn Holback & Associates to work on larger projects. In the 8 years I was there I was fortunate to work on some great institutional projects some of which have been awarded AIA Baltimore and AIA Maryland design awards: the expansion of the Annie E. Casey Foundation Headquarters, the fieldhouse at Towson University Johnny Unitas stadium, the child care center at Towson University, the renovation of Camden Station at Camden Yards, the addition & renovation at the Eubie Blake Museum. For the past two years I have been working at a small firm (again), Parameter. One of my current projects is the renovation of the old 1920's grain elevator on the harbor in Baltimore (www.SiloPoint.com), which has been an amazing and interesting experience turning an industrial building into a contributing building in the urban fabric. When I am not renovating my old Baltimore rowhouse (which is my other current project) I spend my time painting, reading, being outdoors running or biking. I love to travel, most recently I have been to Mexico, Canada, and Australia, and just spend time with my family and friends. [Last updated October 2007.]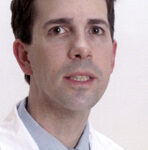 David Santamore, M.D. (1991, BS Mathematics).
• M.D. — Wake Forest University School of Medicine 1995
• Residency — Anesthesiology, Thomas Jefferson University Hospital, Philadelphia, PA
• Fellowship – Cardiac Anesthesia, University of Rochester Medical Center, Rochester, NY
Current Appointment – Assistant Professor of Anesthesiology, Johns Hopkins University Hospital, Department of Anesthesia and Critical Care Medicine, Baltimore, MD Research interests- Pulse Oximetry
Lives in Bel Air, Maryland with his wife and two daughters. [Last updated October 2007.]
Bryan E. Boone (1990, BS Mathematics). I grew up in a small town in North Carolina about 1 hour southeast of Winston-Salem. From the beginning, I knew I had wanted to major in Mathematics, but I didn't know exactly which profession it would take me. When I graduated, I started a quality control program for a steel fabricator, who specialized in heavy equipment parts. This job and experience on the shop floor (along with my Math degree) lead me into the field of robotics and warehousing automation. This was, of course, a job change. This particular job allowed be to travel across the US to various private and public companies in order to improve their existing manufacturing process through high-density storage and automation. Currently (after another job change), I have been working at SAS Institute in Cary, NC almost 14 years as a software developer/manager for SAS' Risk Management Software offerings:
http://www.sas.com/solutions/riskmgmt/index.html
When I look back at WFU and my BS in Mathematics, I see that it did indeed lay a good concrete foundation for my career by providing the strong analytics and critical thinking required for my career.
Please be sure to check out http://www.sas.com/jobs/index.html (SAS' job site). I will be glad to help when and where I can. [Last updated October 2007.]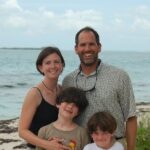 Robert H. Boyles, Jr. (1990, BS Mathematical Economics). I currently serve as DNR Deputy Director for Marine Resources for the SC Department of Natural Resources in Charleston, SC. In this capacity I am the senior official in the State of South Carolina for marine resources research, management, conservation, and outreach/education. I lead a staff of some 200+ scientists, technicians, biologists, and support personnel whose jobs entail various aspects of marine fisheries stewardship for the State of South Carolina. I also serve as Vice-Chair of the Atlantic States Marine Fisheries Commission, and I represent the State of South Carolina on the South Atlantic Fishery Management Council. I am married to another Wake grad (Elizabeth Prioleau Boyles, BA 1991), we have two young sons (Bobby and Andrew), and we live in Mt. Pleasant, SC. I am a musician, and outdoorsman, Cubmaster for Cub Scout Pack 20 (Mt. Pleasant Presbyterian Church), and a men's outdoor ministry leader at Holy Cross Episcopal Church on Sullivan's Island, SC. [Last updated October 2007.]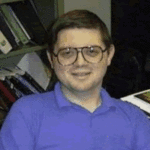 Doug Chatham (1990, BS Mathematics). After graduating from Wake Forest I went to graduate school and eventually earned a Ph. D. in math from the University of Tennessee, Knoxville. I was fortunate enough to come back to Wake Forest in the 2000-01 academic year as a Visiting Associate Professor.
Since 2001 I've been teaching mathematics at Morehead State University in Morehead, a small town in the northeastern part of Kentucky. This year I received tenure and promotion to Associate Professor. See http://people.moreheadstate.edu/fs/d.chatham for more information on my current activities. [Last updated November 2007.]
Janet (Hayashi) Duddy (1990, BS Mathematics and Computer Science). I have worked for Wachovia (formerly First Union) bank for almost 17 years. I started out as a programmer supporting mainframe systems and now work as an IT project manager supporting mostly Java applications using Oracle databases. I have lived in the Charlotte, NC area since 1991 and currently live just north of Charlotte in Huntersville, NC. I am married and have two boys. Cameron is three years old and Jacob just turned one. We also have two beagles, Buddy and Tori. As a family we go to Hilton Head and Myrtle beach at least once a year for fun. Most of my free time is spent with the kids. They keep me very busy, but when I do have some free time I enjoy reading books. We also enjoy keeping up with Wake Forest football and basketball. [Last updated October 2007.]
Sue Edison (1990, BS Mathematical Economics). After graduating from Wake, I worked in institutional fixed income sales and trading with Interstate Johnson/Lane (later bought by Wachovia), then got my MBA in finance and accounting from Vanderbilt. I worked with Enron (gasp!) in various commercial roles (and stayed well past bankruptcy), then moved to the sub which held the international power and gas assets to run their treasury operations. I left last year to come work for KBR (recently spun off from Halliburton) running the Trust Investments department which manages the pension assets. I love to see new places: I spent one of my years with Enron based out of London and I took 6 months off a few years ago to travel around the world. I wish I could have gone abroad for a semester at Wake but they never seemed to offer many math classes in Venice. [Last updated October 2007.]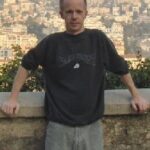 Ray Gurganus (1990, BS Mathematics and Computer Science). I've been working for 9+ years now for Community IT Innovators (www.citidc.com), a technology consulting firm in Washington DC focused on technology support for non-profits and other socially-responsible organizations. I specifically do website and database development. Before this, I worked with Ten Thousand Villages in Pennsylvania for 6.5 years doing database development and network management.
I love traveling, last year going to France & Italy for 2 weeks, visiting about 10 different places. The picture attached is in Nice, France, and I'm even wearing a WFU sweatshirt. [Last updated October 2007.]
David M. Ward Class (1990, BS Mathematics and History). After graduation I went to work for the Federal Government leasing and managing real estate in Washington D.C. My career took me to Colorado and finally Utah, where I was fortunate enough to support efforts for the 2002 Winter Olympics. I ended up settling in Park City, Utah, with my wife Kammie Petrime (her sister Holly is a Wake Forest alum!)and newborn daughter Alexandra. I left the Federal Government in 2002 and now work as a Vice President for Jones Lang LaSalle, an international commercial real estate firm, where I provide consultation and brokerage services to developers and financial institutions interested in working with the Federal Government. In the little spare time I have I enjoy fly fishing, cycling, snow boarding and cross country skiing depending upon the season. I am very proud of my Wake Forest education and wish I had invested more energy in the outstanding opportunities presented by the University and always encouraging and supportive faculty. GO DEACS! [Last updated October 2007.]
Tracy (Evens) Buran (1989, BA Economics; minor Mathematics). I am currently a principal (i.e., partner) at a timberland investment consulting firm, TimberLink LLC, in Atlanta, GA. Our clients include institutional investors (pension funds, foundations, endowments, high net worth/ family offices, insurance companies, etc.) from around the globe. We provide independent advice that assists our clients with investment decisions: from manager selection, strategy and deal review to specialized research, ongoing portfolio oversight, and fiduciary services.
My first job after graduating from Wake was with a timber investment management firm. Same industry, but our firm, Forest Investment Associates (FIA), managed the client investments. I served many roles within the young firm – performance measurement, investment analysis, fee structures, and information technology development – and eventually became a principal and member of the firm's Investment Committee, sharing in the responsibility for deal approval and portfolio strategy decisions.
I am most proud of my work developing the NCREIF Timberland Index during my tenure at FIA. The index is the only reported return series for institutional timber investments. I also earned an M.B.A. in Finance at Georgia State University while working full-time at FIA.
I had hopes of receiving a Mathematical Economics degree at Wake, but my grade in the seminar course ruled out that possibility without an additional year! As a consequence, I received some of the best advice ever from Dr. John Morehouse in the Economics Dept. He told me to finish out my Senior year, graduate with an Economics major and Math minor, and get on with my life. Thankfully, I listened to him and have never regretted that choice. My education from both departments has carried me through my successes in my career. I encourage anyone interested in institutional investments to stay the course and get a strong Math foundation while in undergrad. By doing so, you will set yourself apart from those with only Business degrees and will be able to interpret the most complex investment situations. [Last updated October 2007.]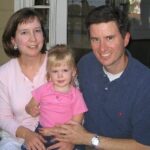 Margaret (Maske) Clayton (1989, BS Mathematics). Since graduation in 1989, I used my math degree to become a CPA (currently inactive). I worked in healthcare finance at Baptist Hospital for 12 years until marrying Ed Clayton ('90, MBA '00) in 2002 and moving to Charlotte. I was able to get another great job in healthcare finance with Carolinas Healthcare and worked there until our daughter Emery was born (and adopted!) in 2005. Now I have the best of both worlds – I'm home with our daughter full-time and also maintain a part-time job from home with a company called US Oncology. [Last updated October 2007.]
Catherine Perdue Hales (1989, BS Mathematics). I began teaching mathematics at Wake Forest – Rolesville High School in Wake Forest, NC in the fall of 1989. I am now currently in my 18th year at the same school. Our school is located across the street from the original site of Wake Forest College. During my first ten years of teaching, I was actively involved in the high school's athletic program. I coached women's soccer and volleyball and was even selected in 1997 to be the head women's soccer coach of the East-West All Star Game held in Greensboro every summer.
I have been married to Ron Hales since 1996. He is a physical education teacher at Wake Forest-Rolesville High School as well. I have two step-daughters: Lauren (21) who is a senior at Wake Forest University this year and will graduate in May 2008; Ashley (17) who is a senior at the high school where her father and I teach. Ron and I have a son, Adam (8), who is currently in the 2nd grade at Wake Forest Elementary.
My family and I enjoy spending time at the beach during the summer. We have a small vacation retreat at Emerald Isle, NC and one of the perks of both of us being teachers is that we can spend most of the summer relaxing by the ocean. During the school year, we are actively involved in Cub Scouts and enjoy going camping with our pack. With a daughter at WFU, we have also enjoyed coming back to the campus to attend football games and see how much things have changed in 20 years. [Last updated October 2007.]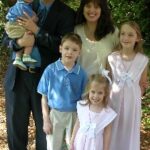 Mark Stowers (1989, BS Mathematics and Economics). I have lived in Raleigh, NC for 18 years and worked for IBM in various roles, currently serving as Americas Manager for Tivoli Services Delivery (software architecture and implementation services). I am married to a fellow Wake Forest graduate Laura Doggett Stowers (1990, B.A.). We have four children, ages 12 to 2, who are all home schooled, so I serve as both Principal and Math Teacher of the Coram Deo Academy. The children enjoy various activities such as piano, art, horse back riding, ballet, and sports. I am very involved in my church, serving as an Elder and Sunday School teacher. [Last updated October 2007.]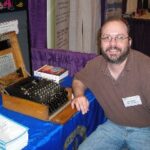 Dr. Joe DeMaio (1988, BS Mathematics; 1990, MA Mathematics). Is an Associate Professor of Mathematics at Kennesaw State University. http://science.kennesaw.edu/~jdemaio/ [Last updated October 2007.]
Salman Azhar (1987, BS Mathematics). I am a co-founder or a co-investor in over 100 companies in diverse industries. I've helped launch thousands of careers using a combination of analytical and personal skills. I have been serving as a faculty member at Duke in Computer Science, Business School, and Innovation & Entrepreneurship. During 32 years of failures (and successes) in industry and academia, I have collected learnings and coaching that helps me and others stay emotionally healthy while efficiently and effectively increasing the probability of successes. Those experiences offer valuable lessons that have helped me develop complete leaders. I am now coaching others to share what I've learned from my coaches and our collective experiences to help others leave a legacy by becoming stellar leaders and humans by maximizing their impact. [Last updated May 2020.]
David P. Barksdale (1986, BS Mathematics). Barksdale is currently a Regional President for Lexington State Bank (to be New Bridge Bank on November 13). [Last updated October 2007.]
Donna Phillips Shore (1986, MA Mathematics). Married 1992 to David Shore. Two children: Jean-Claude Shore born 1996; Michelle Shore born 1999. Occupations: Mom; Sr. Pension Analyst with Southeastern Employee Benefit Services; Organist/Pianist for Unity Moravian Church in Lewisville, NC. Favorite pastimes: playing piano, quilting, collecting old family photographs and walking. Greatest accomplishment: my family, without question! [Last updated October 2007.]
Lee and Carolyn Garber (1985, BS Mathematics). [ Lee- BS '85, JD/MBA '90; Carolyn-BS '85] We have three children: Garrett: age 16, junior in high school; McKenzie: age 14, freshman in high school; Lindsay: age 12, 7th grade. We live in Highland Village, Texas and have been here for 17 years. We have a Yorkshire terrier, Snickers. Who is 4 ½ lbs. Lee is an Executive Vice President for MHA Group, a physician staffing company. He has been with this company for 17 years! I worked as a math analyst for an actuarial firm and then taught math until we had children. Garrett plays basketball and the girls play select soccer. They keep us pretty busy. We follow Wake Forest sports and love watching the Deacs on TV. My whole family, 18 of us, went to the Orange Bowl. We had a blast and Lee and I saw so many friends from our college days. It was an incredible feeling and great to catch up with everyone. It just reminded me of how much I LOVED Wake Forest. Wake is an awesome school for many reasons, and you can create friendships that will last a lifetime. [Last updated October 2007.]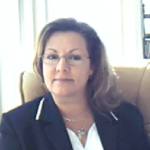 Dana Archer Dolan (1984 with a BS in Math/Business; minor in CS). Ironically I've used CS most in my career thus far, although the business knowledge is now taking center stage as I pursue entrepreneurship. Yet math is my foundation for logical thinking, and I believe that's the basis for my success.
Career: Dolan is President and Founder MaximumSpring, LLC. Dolan founded MaximumSpring, LLC in 2005, leveraging an established career in government technology consulting and information technology strategy. As President, she is responsible for all aspects of the business including market development, partner relationships, technical consulting and business analysis. MaximumSpring helps organizations understand and adopt new technologies for strategic business advantage. Successful solutions must look beyond implementing technology: a comprehensive strategy blends the people, processes, and measurement aspects necessary for success.
Previously, Dana was immersed in applied research and technology development at a group of technical consortiums, serving in positions such as Web Architect for the State IT Consortium, Director of Research for the Telework Consortium, and Senior Member of the Technical Staff for the Systems and Software Consortium. This strategic focus allowed her to analyze the business value of an emerging marketplace of web-based technologies that now sports labels like eGov, New Media, and Web 2.0. Her research and commentary has been published in numerous technical journals, newsletters and blogs such as IEEE Software, CollaborBlabber blog, and Women In Technology's Advocacy newsletter, where she served as Editor and vice-chair of the committee.
Ms. Dolan's career in the software industry began in 1982, but her passion for the Web was born in 1994 after performing a trade study on technologies for more efficient organizational communication. Since that time she has led the development of numerous Web-based business applications for both federal and corporate clients using HTML, CSS, JavaScript, XML, ASP, Perl, SQL Server, Oracle, and more. Dana consistently pursues innovative solutions to emerging client needs, mandates, and technology opportunities, often creating organizational standard that other groups follow.
Ms. Dolan earned a Master of Science in Information Systems from George Mason University. Her undergraduate degree, a BS in Math and Business with a Minor in Computer Science was from Wake Forest University, where she graduated cum laude.
Family: Still married to my best pal Jim. Our twins are juniors in college.
Travels: Multiple locations in the U.S., Canada, England, France, Australia, and Spain over the last few years, some for business; all were a pleasure.
My favorite quote: "We act as though comfort and luxury were the chief requirements of l! ife, when all that we need to make us happy is something to be enthusiastic about." ~ Charles Kingsley. [Last updated October 2007.]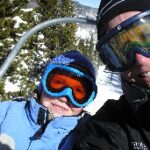 Lawrence "Dean" Headley (1984, BS Mathematics and Business). Works in Orlando, FL as a Senior. Consultant for Microsoft Corporation. dean.headley@microsoft.com [Last updated October 2007.]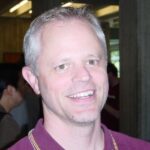 Glenn Hurlbert (1984, BS Mathematics). I graduated in 1984 with a BS in Math and a minor in Computer Science. I goofed off in Europe for a few months and returned to Winston-Salem as a substitute teacher at RJReynolds high. Then I went to SUNY Stony Brook for an MA in Math, followed by a Phd from Rutgers in 1990. I was hired by Arizona State and have been a Math professor (and Associate Chair for a few years) there ever since (studying combinatorics, graph theory, and optimization), with sabbaticals along the way at Vanderbilt, Dartmouth, and Johns Hopkins, as well as the Institute for Defense Analysis in Princeton. There I bumped into Karen Koonce, whom I dated Sophomore year at Wake. She and her daughter Sallie moved to Phoenix with me, and Karen & I married soon after. We have a son, Calvin, a daughter, Kate, and also a grandson, Sammy. I continue to enjoy tennis, basketball, hiking, biking, juggling, card magic, the game of hex, and piano, as well as a few hobbies (e.g. teaching) when time allows. My professional website is found at http://math.asu.edu/~hurlbert/, and there is a link from there to my personal pages. [Last updated November 2007.]
Teresa Parton Hasenauer (1983, BS Mathematics). [MST from Florida Atlantic University] I have been at Indian River Community College for 16 years. I teach developmental mathematics there. Basically my courses are for students that are not quite ready for college. I enjoy teaching the returning adults very much. Many of my students have a lot of math anxiety so there is quite a bit of psychology and building of confidence as well as helping them to achieve a solid foundation in mathematics. I always teach them to use good notation. I will never forget Dr. Waddill's comments on a returned test about my notation being atrocious. I also try to emphasize the importance of doing some math everyday– that you can't let it pile up. To get behind in a math class is the kiss of death. The person who emphasized this to me from Wake Forest was Dr. Kirkman. I went to her office for some help–received the help but also a lecture on being behind in math. I was upset at the time but her words are passed on to my students at the beginning of the term. The person whom I try to model my teaching after is Dr. Howard. He was and will always be my inspiration for teaching math. I went on to a higher degree but the people who really influenced me were from Wake Forest.
My academic interests aside from teaching are in developing materials for the web. I enjoy the challenge of this very much. I could see enjoying a second career at some point developing math software and instructional materials for the web.
I am married, have 2 sons– a 17 yr old and an 11 year old, and a Chocolate Lab. We live in Sebastian Florida. I love the beach, the sun, and finding shells. In the summers we return to Western North Carolina for a couple of months. I love to visit waterfalls and enjoy nature hikes in the summers. The falls in the photo are Mingo Falls in Cherokee, NC. [Last updated October 2007.]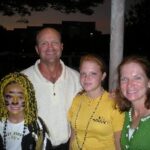 Jeff C. Moser (1983, BS Mathematics; minor Computer Science).
Family: Jeff is married to DeAnn Macon Moser (WFU '83; also Math major). They live in Charlotte, NC, and have two girls; Callie and Sarahan.
Work: In 1999, Jeff co-founded Golden Capital Management, LLC, an institutional money management firm. He uses the mathematical, analytical, and statistical knowledge gained from his WFU Math education to manage quantitatively driven equity strategies. Prior to founding GCM, he worked for Bank of America.
Interests: Jeff is very active in his church (Hickory Grove Baptist) as is the rest of the family. He enjoys bass fishing, mountain biking, tennis, fitness, and the lake. Contact info: jmoser@gcm1.com; cell 704.608.1464 [Last updated October 2007.]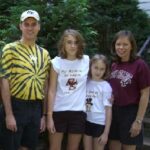 Peter Spung (1983, BS Mathematics; minor Computer Science). I'm married with two children ages 13 and 10 and now live in Wilton, CT. During my 23 year career with IBM I've lived in Washington, DC, Cary, NC, Toronto, Canada and now Wilton, CT, with technical, management and executive positions in our services and software businesses. I'm over-educated, with a BS in Math from Wake Forest, an MS in Computer Science and an MBA.
Here's a picture of me and my family before the Wake vs BC football game in Boston in Sept, 2007. My wife graduated from BC, so we're a house divided. Our neighbor give my girls the t-shirts that read, "My Dad is a Deacon" and "My Mom is an Eagle". [Last updated October 2007.]
Lucy Y. Ledbetter (1982, BS Biology and Mathematics). Lucy Y. Ledbetter, M.D. is originally from Atlanta, Georgia. She received a B.S. in Biology and Mathematics from Wake Forest University in 1982. She completed medical school and her internship in Internal Medicine at Wake Forest University. She completed her residency in the Department of Neuroscience at the University of California, San Diego, where she served as Chief Resident.
Dr. Ledbetter founded the Neurology Center of Middle Tennessee in 1992. She began the Neurology Center Stroke Team in 1996 for emergency treatment of strokes with the clot buster drug tPA. Dr. Ledbetter instituted the Neurology Center Comprehensive Epilepsy Program in 1997 for the treatment of Epilepsy with the Vagus Nerve Stimulator. Dr. Ledbetter has twice served as President of the Maury County Medical Society in 1997 and 1999, and served as Vice President in 1998. As Chief of Neuroscience, Dr. Ledbetter has served on the Maury Regional Hospital Executive Committee for 2002, 2003, 2004, and 2005.
Dr. Ledbetter is serving her second term on the Maury County Commission. Dr. Ledbetter is the Medical Director of the Sleep Labs at Maury Regional Hospital and Marshall Medical Center. Dr. Ledbetter is Board Certified in Neurology and Sleep Medicine. Dr. Ledbetter is married to Mr. Gary Ledbetter and has two children. [Last updated October 2007.]
Michael McLean (1982, BS Mathematics). My name is Michael McLean, and I am a proud 1982 WFU graduate with a BS in mathematics. I am presently in my 20th year of teaching in North Carolina public schools. My current position is teaching Algebra 2 Honors at Surry Early College High School of Design in Dobson, NC. I have been married for 21 years to my wife Pamela. My interests include following: WFU football and basketball, going to movies, playing golf, and looking up information on the internet. [Last updated October 2007.]
Stuart Walters (1982, BS Mathematics). I am Stuart Walters. I finished in 1982 with a BS in math. I have been in banking all of my work life-22 years, and currently work for First Citizens Bank in my hometown of Fayetteville. I have been married for 22 years, to the same woman, and we have two daughters. My oldest daughter, Susan, is currently a sophomore at Wake. The other daughter, Sarah, is a senior in high school. I like to read and walk. I am involved in several non profit organizations in our community-like the United Way, and also am very involved in my church, Snyder Memorial Baptist. My wife, Beth, teaches in the public schools and is the music director for Galatia Presbyterian Church. [Last updated October 2007.]

Scott Thomas Chapman (BS, 1981 Mathematics). Scott Chapman completed his graduate studies in mathematics at the University of North Carolina at Chapel Hill (where he received a Masters degree in 1984) and the University of North Texas (where he received the Ph.D. degree in 1987). Since then, he has held the positions of Assistant Professor, Associate Professor and Professor at Trinity University in San Antonio, Texas. He is the author of over 70 refereed publications, 13 of these papers have been co-authored with over 21 different undergraduate students. He has been the recipient of international fellowships awarded by the Fulbright Commission, the Consiglio Nazionale delle Richerche (the Italian National Science Foundation), and the Deutscher Akademischer Austausch Dienst (German Academic Exchange Service). His record of colloquium and invited speaking includes hour long lectures in six different countries. Since 2000, he has been the Program Director of Trinity's Research Experiences for Undergraduates in Mathematics Program. His work with that program has generated over $800,000 in National Science Foundation Funding, and during the past summer, the Trinity REU hosted its 100th participant. He is currently an Associate Editor of several journals, including the American Mathematical Monthly, the highest circulation mathematics journal in the world. In recognition of his professional work, in 2003 he was awarded Trinity University's Award for Distinguished Scholarship or Research. Scott resides in San Antonio with his wife Lenora, who is the Controller at the University of Texas at San Antonio. They have two children, Jonathan (born 1998) and Cameron (born 2000). [Last updated October 2007.]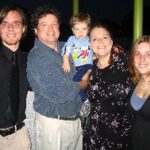 Tamara Pausch Mason (1981, BS Mathematics). [North Carolina teaching certificate for teaching math in grades 7 – 12.] I have been with the Lynchburg City Schools for 20 years (taking some time off to be home with my older two children). I have taught almost every secondary level course offered by LCS, but for the past 10 years have worked as an Instructional Technology Specialist. In my current position, I get to work with teachers to help integrate technology seemlessly into their curriculum as well as work with students and fix network and hardware/software issues.
I have three children ages 21 (Laura – a fourth year at UVA), 19 (Christopher – a sophomore at William & Mary), and 21 months (Micajah). My husband (Al) and I enjoy working on projects together which range from landscaping, replacing small roofs on treehouses and workshops, singing, acting, seashell collecting, watching football, and being with our family. I love to make homemade applesauce, cherry jam, cakes, cookies, ice cream, bread, etc. My husband and I, along with the older two children, have done several theatrical plays together – being on stage with the then four of us was one of the highlights of my life. Our family also includes three kitties and one fish, whom the 21 month old named "Dolly"…as in "Hello Dolly". [Last updated November 2007.]
Mark N. McCall (1981, BS Mathematical Economics). Current Job: Equity Portfolio Manager, Citigroup Private Bank; 20th year in Investment Business. Is married to his wife, Beckie, with two children Blake (12) and Connor (10). [Last updated October 2007.]
Jane Danieley Shutt (1981, BS Business and Mathematics). I am presently the Director of Music Ministries at Pineville United Methodist Church, outside of Charlotte NC. I am married to Mark and we have 3 sons: Jonathan, 24, Daniel, 20, and Michael, 15. Over the years I have worked in accounting and taxes but my first love is the church and music. I am blessed to be able to serve in that way. [Last updated October 2007.]
Martha Albertson (1980, MA Mathematics). I taught for 12 years, 1970-1972 at Rock Hill Academy, Charlottesville, VA and 1972-1982 at Summit School, Winston-Salem, NC, before stopping to raise my family. I came back to teaching in 1994 by way of North Carolina School of the Arts (1994-1995), Salem Academy (1995-1999) and ended up in my old job at Summit School (1999- ). One of the programs I initiated with my ninth graders is an "Expert" Project, where they become "experts" in some math-related topic during the school year. Projects include Pi Day, Children's Literature, Cabri Jr, Geometer Sketchpad, Puzzles and Tricks, and Elementary Class Helper. My son, Zach, now 27, majored in math at Wake Forest (2002) and my daughter, Hannah, now 25, majored in Italian at the University of Virginia. She is now in her 2nd year of Law School at UNC at Chapel Hill. I am making the transition from country living (37 acres) to downtown condo living! I teach beginner's bridge from time to time and volunteer with Big Brothers Big Sisters and Children of Zion. Golf and bridge are pastimes waiting for retirement! [Last updated November 2007.]
Bill Amalong (1980, BS Mathematics). I was in the program to get my degree in Mathematical Economics (created by Drs. Baxley & Moorhouse). However, by my senior year, I was close enough that I ended up completing all requirements to get a Bachelor's degree in both Math and Economics. I came to Wake Forest to concentrate on Chemistry, but after my first Math class, with Dr. Kuzmanovich, I was certain that I would become a Math major. I am very happy to see that Dr. Kuzmanovich is still on the staff. I will always remember his involvement with my academic life, as a teacher and advisor, and it is thanks to him that I chose a path that has gotten me where I am today. The hyperlink below will take you to my LinkedIn profile, which I keep updated. Please feel free to cut-and-paste any biographical material from it. As well, I would welcome connections from other Wake Forest alumni through LinkedIn — to keep in touch. http://www.linkedin.com/in/billamalong [Last updated October 2007.]
Mark Riley (1980, BS Math/Econ). I went on to an MBA at Emory after Wake, and found the Math/Econ coursework to be a great foundation for business school. Since 1982 I have been a real estate investor/developer and currently am in Atlanta as a Managing Director – Investments for Inland American Communities. We build and operate private residential projects next to Universities. Have active projects at Penn, UCF, UF, UAB and UK. Hoping I can build a project near WFU one day! I push numbers around most days and always find it calming to dive into a spreadsheet. In the first 3 months of my first job I did a simple calculus equation to identify what price point would maximize profits at 80 gas stations our firm owned, and I still remember how amazed everyone was that there was a method to land on that answer.
Married to Betsy Bell Riley, a 1980 WFU grad. Two sons, 18 and 15. I follow the Deacs' sports contests closely and had the time of my life with fellow grads at the Orange Bowl. [Last updated November 2007.]
Carol Stanley Stefany (1980, BS Mathematics). I am currently employed at St. Mary's Episcopal Day School in Tampa, Florida, as technology director. I am married to David Stefany (class of 1980) and have two boys, Matthew Stefany (class of 2009) and Daniel Stefany (hopefully class of 2013). [Last updated November 2007.]
Thomas E. McCabe (1979, BS Math/Business). [1981 MBA International Finance University of Florida] Have worked for The Flint Companies, an assortment of family owned companies, the past 12 years and held an assortment of executive positions. The most significant company is The Flintco Companies, Inc (www.flintco.com). Involved in insurance (licensed agent), acquisition, real estate development and benefits. Married to Kimberly with two children in college. [Last updated October 2007.]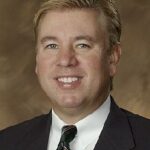 David Norman (1979, BS Mathematics and Business). Upon graduating from Wake Forest, I accepted a full scholarship to the MJ Neeley School of Business MBA program at Texas Christian University, graduating first in my class in 1981. I returned to my home (Clemmons, NC) and accepted a position with the Carolinas Golf Association as a golf administrator. In 1988, I accepted a position with RJ Reynolds Sports Marketing, as a marketing executive with the Nabisco PGA Tour sponsorship .
In 1990 I transferred to the Camel sports programs in promotions and advertising, then back to golf with the Vantage program in 1991. In the fall of 1991, I was named Executive Director of the Virginia State Golf Association, based in Richmond. I remained there for just over 13 years, and developed the $20 million Independence Golf Club, "Virginia's Home for Golf." I was elected President of the International Association of Golf Administrators in 2000. In 2005, I left the VSGA and formed my own company, Norman & Associates, specializing in association management and golf marketing consulting. Current clients include the Virginia Golf Course Superintendents Association, the Maryland State Golf Association and Touchpoint Sports (a publishing company). [Last updated October 2007.]
Louise (Beaver) Ripple (1979, BS Mathematics and Biology). I joined Wachovia Bank in Winston-Salem after graduation as a computer programmer/trainee which led to a 16 year career in data processing. For the last ten years of my career, I represented myself working part-time as a contractor/consultant while I raised my daughters. I have recently helped my husband in his business with his home office technology needs. Wake prepared me well for an information technology career even in the early stages of the department (information technology). The tough academics and liberal arts education at Wake taught me to think critically after being tossed into the real world upon graduation. By the way, both my daughters attended/attend Wake; Martha Ripple '06 who is in the Peace Corp in South Africa at this time and Mary Ripple '09 who is a Jr. Sociology major. [Last updated October 2007.]
J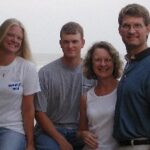 effrey G. Bullins (1978, BS Mathematics). After graduating from Wake Forest, I returned to my hometown, Mayodan, NC, to work in my family's business. A part-time job with the US Postal Service led to full-time employment at the Greensboro District Office in 1991. Since that time, I have worked as Delivery and Retail Analyst, Financial Systems Coordinator, Budget Analyst, and Information Systems Specialist. In April of 2007, I was named Budget Manager for the district, with the responsibility of developing and overseeing the budgets of over 400 Post Offices in the northern half of North Carolina. While I may not apply the mathematics education I received from Wake Forest on a daily basis, the majority of my postal career has involved "crunching" numbers and creating reports to facilitate the management of postal resources. I am very grateful for the time spent and the education received while I was at WFU.
I have been married for almost 30 years to the person who first encouraged me to attend Wake Forest, Jean McKee Bullins. Our son, Neal, is a graduate of NC State University, and our daughter, Ellen, is a member of the Wake Forest University Class of 2008. We continue to live in Mayodan, where I have served as mayor for 16 of the past 20 years. Having chosen not to seek re-election in this fall's election, I will "retire" as mayor in December of 2007.
Jean and I have enjoyed becoming re-acquainted with the Wake Forest campus and community over the past four years while Ellen has been enrolled there. I cannot imagine that there is a school anywhere that would have enriched Ellen's life as Wake has. We are grateful for Wake's liberal arts education and the teachers who have broadened her awareness and understanding of the world; to several individuals who work on campus who have gone the extra mile for her; and to all scholarship donors who have helped make it all possible. [Last updated October 2007.]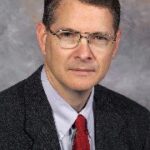 David Glass (1978, BS Mathematics). After graduating from Wake Forest in 1978, I obtained a masters degree from Carolina in Health Physics, followed by a masters and PhD. from NC State in Mechanical Engineering. After graduate school, I went to work for NASA. I currently work at NASA Langley Research Center in Hampton, VA. My area of concentration is high temperature structures and materials for hypersonic vehicles (speed greater than about Mach 5). As part of my work at NASA, I led the government effort to develop the leading edges (with operating temperatures above 3000°F) for the X-43 flight vehicle. The X-43 set the world speed record of Mach 9.8 in Nov 2004 for an airbreathing "airplane". I am currently working with DARPA on other advanced hypersonic flight vehicles.
I am married to the former Becky Evans, a graduate of Meredith College. Becky is a Pastoral Counselor and is currently serving as part-time Interim Minister of Education in our church. We live in Yorktown, VA and have two sons. Parker is in the 6th grade and Evan is in the 3rd grade. Both boys love sports and are actively involved in whatever sport is in season. We are also very active in Hampton Baptist Church. [Last updated October 2007.]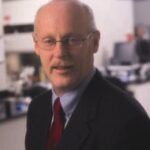 David T. Harris, PH.D. (1978, BS Biology, Mathematics and Psychology). Dr. Harris is a graduate of Wake Forest University in Winston-Salem, North Carolina where he obtained Bachelor of Science degrees (cum laude) in Biology, Mathematics and Psychology in 1978. He earned a Masters of Medical Sciences (summa cum laude) from Bowman Gray Medical School in 1980 and his Doctorate in Microbiology and Immunology (magna cum laude) from Bowman Gray Medical School in 1982. From 1982-1985 Dr. Harris was a Postdoctorate Fellow at the Ludwig Institute for Cancer Research in Lausanne, Switzerland. In 1985 he joined the faculty at the University of North Carolina-Chapel Hill as a Research Assistant Professor in the Department of Medicine. In 1989 Dr. Harris joined the faculty at the University of Arizona in Tucson as an Associate Professor in the Department of Microbiology & Immunology. In 1996 Dr. Harris was promoted to Professor of Immunology. Dr. Harris established the first cord blood bank in the USA in 1992. He currently serves as Director of the Cord Blood Stem Cell Bank, is a member of the Arizona Cancer Center, a member of the Children's Research Center, a member of the Arizona Arthritis Center, and Head of the Gene Therapy Group. Dr. Harris's research interests include stem cells and regenerative medicine, cancer research/stem cell transplantation and gene therapy. He has published more than 300 articles, given more than 200 talks on stem cells over the past 7 years, and has served as a consultant to the governments of China, Hong Kong, Singapore and South Korea. Dr. Harris has also founded 3 companies while at the University of Arizona; Cord Blood Registry, Inc.; ImmuneRegen BioSciences, Inc.; and QuReGen, Inc. [Last updated October 2007.]
John Stamey (1978, BS Mathematics and Music; 1980, MA Mathematics ). After my Wake Forest days, I completed an MS in Computer Science at Clemson in 1988 and an Ed.D. in Technology Education in 2006 from NC State. Currently, I am an Assistant Professor in the Department of Computer Science at Coastal Carolina University in Conway, SC (the Myrtle Beach area). I still play golf and play piano only occasionally. My research interests include Internet/Web Development, Secure Software Engineering, and Project Management. I am the General Chair of Computer Security Conference 2008 that will be held in Myrtle Beach in April 2008 (www.ComputerSecurityConference.com). Dr. Howard was my thesis advisor and he was the BEST. Three cheers to him and the entire Math department. I have a cousin, Jane Caldwell, who is an Assistant Athletic Director at Wake Forest. [Last updated October 2007.]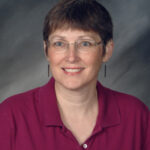 Ann Taylor Kimmer (1977, BA Music; 1984, MA Mathematics). Ann was born in Roanoke, Virginia, where she lived until she left to attend Wake Forest University in 1973. She received a bachelor's degree in music from WFU in 1977, and completed a master's degree in mathematics from Wake Forest in 1984. She taught calculus and finite at WFU for one semester before deciding to stay home with her three sons for the next ten years. In 1993, she returned to teaching, and worked for five years at Forsyth Country Day School, Lewisville, NC., teaching Geometry, Precalculus, and Calculus. In 1999, Ann took a job at Calvary Baptist High School, helping organize the mathematics program in the newly formed high school. She then returned to FCDS in 2003 and became Mathematics Department Chair in 2004.
Ann has three sons: Andy (married to Ginger), Rob, and Steve Taylor. Her husband, Tross, is a computer technician at Calvary Baptist Church. In her spare time, Ann enjoys reading, watching baseball and tennis, playing with her cats, going to the movies with her husband, and playing with her grandson Braden who is 2. Favorite books: The Lord of the Rings trilogy by J.R.R. Tolkien. Favorite quote: "Don't let anyone look down on you because you are young, but set an example for the believers in speech, in life, in love, in faith and in purity." I Timothy 4:12 [Last updated October 2007.]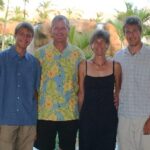 David E. "Dave" Orton ( 1977, BS in Mathematics and Economics). Career: October 2006 to Current: Executive Vice President of Visual and Media Businesses at Advanced Micro Devices, and came to AMD as part of a merger between AMD and ATI Technologies in October, 2006. Responsible for the overall strategy and operational activities of the former ATI businesses, which include the AMD chipset business, the GPU businesses, and the Consumer Electronics businesses. In addition, Dave led the integration of ATI and AMD.
May 1999 to October, 2006. President and Chief Executive Officer of ATI Technologies, a world leading fabless semiconductor company that designed and manufactured graphics and media processors for the PC and Consumer Electronics markets. ATI was one of the top 5 fabless semiconductor companies in 2005/2006, with revenues of approximately $2.4B. He came to ATI in April 2000 as a result of the company's acquisition of ArtX, Inc., where Dave had served as President and Chief Executive Officer. ArtX was a Palo Alto based start-up designing graphics processors for the PC and Game Console markets.
October 1979 to October 1990. Silicon Graphics, Inc., and served in a number of senior management roles at SGI over a 9+ year tenure, including Senior Vice President & General Manager, Visual Systems Group, and Senior Vice President & General Manager, Scalable Systems. He also worked in the graphics and semiconductor industry with General Electric and Bell Laboratories. Dave holds several patents in the graphics and computer architecture areas.
Dave earned a Bachelor of Science degree in Mathematics and Economics at Wake Forest University and a Master of Science degree in Electrical Engineering from Duke University.
Family: Married in 1980 to Lisa Schichtel Orton, and we have two sons, 13 and 19. The 19-year old is studying mechanical and electrical engineering at the University of California in San Diego. The 8th grader is a typical 8th grader, with school, homework, sports, and video & computer games. We have lived in Los Altos Hills, California for the past 17 years. Before California, we lived in Chapel Hill and New Jersey. Hobbies: Tennis, golf, and coaching my son's sports teams. [Last updated October 2007.]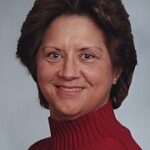 Ginger Haynes Stillman (1977, BS Major Mathematics and Economics). I was recruited by Southern Bell and began my career as an Installation Foreman, learning how to climb telephone poles and prewire houses and the like, a perfect fit since I grew up on a tobacco farm in NC. I relocated to New Jersey with NJ Bell and then to AT&T in New York. After a tour that included relocation to Virginia and back, we settled in Morris County, NJ. In between, I earned a MBA and JD. I retired from AT&T in 2001 but could not stay away and so, returned to the telecom industry joining Verizon Wireless as an attorney in 2006. I am divorced but have 3 great kids! My oldest two are college graduates and are spreading their wings with new adventures. My youngest is a college freshman enjoying his first spring break in South Padre Island. I have nothing but fond memories of Wake Forest. [Last updated March 2008.]
Debbie Hearn Coffield (1975, BS Mathematics). I graduated from Wake Forest with a B.S. in Mathematics in 1975. I earned my Masters Degree in Mathematics Education from Queens University in Charlotte in 1993. I wads a stay at home mom for fifteen years. Since 1996 I have been teaching math at Providence High School in Charlotte, N.C. My husband Steve Is a CPA. His company is CFO Consulting of Charlotte, LLC. We have two sons, Timothy, 25 and Ryan, 22. Timothy graduated from NC State in 2005 with degrees in Philosophy and English. He earned a Masters of Fine Arts Degree from the University of Montana in 2007 and is currently working in a law firm in the DC area. Ryan is a senior at UNC Chapel Hill majoring in Economics and Global Studies – Latin America. During the summer of 2006, he traveled to the island of Crete and participated in the International Institute for Political and Economic Studies sponsored by Georgetown University. I am so glad that I am an alumna of Wake Forest. I am thankful that my parents sacrificed so that I could attend such a fine university. I have so many great memories of Dr. Gentry and Dr. Baxley and many other professors in the math department. I also enjoyed swimming Maritimers and scoring diving meets for Coach Ellison. Dr. Ralph Wood in the religion department influenced me greatly and we remain in contact to this day. Wake Forest is a unique and special place. [Last updated October 2007.]
Mark (Samsen) Walsen (1975, BS Mathematics and Economics). Since math plays some role in my career, and I'm grateful for how I was able to explore math and early computer science at Wake Forest, I'll take you up on this offer. My name was Mark Samsen when I was at Wake Forest, graduating in 1975 with a double major in math and economics, with honors in math that I shared with my good friend Steve Jolley. When I married Celeste Waltman, our new name Walsen was formed as Walsen = Waltman – man + Samsen – sen. This was good math, and avoided the ugly conclusion that if generation after generation kept hyphenating their names, such as Waltman-Samsen, then after <N> generations, if the average starting name were C characters long, the length of names would be equal to 2**N*(2C+1) = C2**(N+1) + 2**N characters. For example, if the average length of a last name is 7 characters, then after 4 generations, the average name would be 7*2**5+2**4 = 7*32+16 = 240 characters long. Such names would be difficult to remember, and for sure would be the death of printed telephone books. I'm not really sure about this math, though, because I think it needs to take in the probability distribution of name lengths, not just the average name length. I'm a little bit too rusty on statistics to figure that out. I claim to be Wake Forest's first programmer. There was an old IBM 1620 machine in a basement room next to the trash bins of the cafeteria. Hardly anyone knew what to do with this punch-card computer that Reynolds Tobacco gave to Wake Forest as a tax write-off. It had 16K of memory. Do the math to figure out how many more orders of magnitude your PC at home has. I used that 1620 to write a grocery store price comparison and local food prices inflation monitoring program, that our Public Interest Research Group (PIRG) used to publish results in local newspapers. 15% inflation was a big problem in the mid-70s. I got fascinated programming. I postponed grad school in economics for a year, and wrote Wake Forest's first registration system, and also taught the first class in programming to the MBA students. After a year at Northwestern U. in economics, I decided programming was more fun for me. I returned to Wake Forest, and ended up a year later as its director. At the same time I studied music composition with Dr. Robert Ward, the chancellor of the N.C. School of Arts across town. Fast forward. I ended up at Microsoft, and was its first program manager of the Windows Software Development Kit (SDK) and then its Microsoft Foundation Classes (MFC), the main library used by C++ Windows developers for many years.In 1994, I left Microsoft and started Notation Software, where I have been able to combine my love for music making and composing with programming. Check out our Windows software products for everyday musicians at www.notation.com. I've been happily married to Celeste for 26 years; live in Bellevue, Washington; and have three grown children, and a cat that I sometimes talk about my company's web site forum for users of our products. [Last updated October 2007.]
Joseph "Joe" C. Tuttle (1974, BS Mathematics). My life has meandered around a lot since 1974. I earned a Master of Divinity and later a Master of Science in Library Science. Right now, I work at Campbell University Law School as Instructional Technologies Librarian, which includes working on the law school website. I have been at Campbell for 15 years. [Last updated October 2007.]
Larry L. Hurst, MD (1973, BS Mathematics). Career: Medical School – Medical College of Georgia – 1977; Internship – University of Alabama at Birmingham; Residency – University of Alabama at Birmingham – Diagnostic Radiology; Subspecialty certified – Vascular & Interventional Radiology; Practice – private practice in the Florida Hospital system in metro Orlando since 1981.
Family: Married Nancy in 1984; Son – Ryan – cruising; Daughter – Casey – enrolled in Rollins College in Winter Park, Florida.
Travels: Visit the Caribbean once a year; Sky Beaver Creek, Colorada every other year.
Interests: Playing the stock and options market; Maintaining a real estate portfolio: 2,3,4 bedroom high end condo rentals at New Smyrna Beach: go to vacationrent! als.com. Golf, tennis, racquetball, volleyball, jogging (very little time to play these sports, but have, at times, gotten into these sports). Someday would like spend more time in these sports.
Personal – Live in Lake Mary, Florida. hurstfamily@att.net.
Fond memories – Loved mathematics. It is interesting how concepts in mathematics still helps me in my daily routine. Wake was a blast. The fraternity life – well, I 've encouraged my kids to participate and enjoy the experience. It usually only comes around once in life. [Last updated November 2007.]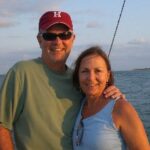 Stephanie Jean Anderson Mitchell (1972, BS Mathematics). Upon graduation I married John Foster Mitchell, also of our class. I began my career with IBM in its Research Triangle Programming Center, in July of 1972, with a whopping salary of $10,000, not according to the standards of the day. In 1977, my daughter Kacy was born. We moved to Winston-Salem where John worked with then Hudson Petree law firm. I worked in the Winston-Salem IBM branch as a systems engineer. I retired from IBM when my second daughter Rachel turned one. Candace, the third Mitchell girl, was born in 1985 and we returned to Raleigh in 1986.
For the next eleven years my mathematics experience amounted to keeping, poorly I might add, the checking account balanced as well as helping with homework as long as I was able. The principle of osmosis must work, however, as all three girls were excellent and exuberant math students. Kacy majored in biology at the US Air Force Academy and is now a resident in ob/gyn at Bowman Gray. Rachel majored in Mathematics at Roanoke College and now teaches first grade in Wake County. Candace, in June 2007, graduated from Harvard in bio-chemical sciences and currently is applying to medical schools herself. Need I say I am proud of and happy for all three!
But part of the pact was not yet fulfilled. John offered in 1972, that if I would work his way through law school, he would return the favor of sending me to graduate school. After 17 years of practicing law, he now loves his new career as a wealth advisor. My repayment finally began in 1997 when I began taking courses in horticulture and landscape architecture at NCSU(I know, don't groan). In 2002 I received my Masters of Landscape Architecture. Now, I am teaching myself to be a small business owner- I operate my landscape design business, Natural by Design. I thrive helping clients know the joys and benefits of native plant species and in handling storm water in a sensitive and beautiful manner on site-all while realizing their goals or dreams for their landscapes. And finally, I employ and enjoy a good deal of geometry in my design work.
I love being with my family and have been especially delighted to see it expand as daughters Kacy and Rachel now are newlyweds. I love playing tennis and running and last November ran the Outer Banks Marathon. Travel feeds my soul and my creativity. Just a note of perspective. I remember keypunching my programs(FORTRAN, I believe) and then running them by feeding into a card reader in the bowels of the math building. Only 36 years ago. [Last updated October 2007.]
Lou London Wagner (1971, BS Mathematics). I taught Jr High Math for the first two years after graduation. Then, I was a stay-at-home-Mom for a few years after my two children were both. After my children were in school, I worked for WestPoint Stevens in the Information Systems field. I was Director of Information Services for the Alamac Fabrics Division. I am currently Assistant Information Services Director and Application Development Manager for Cumberland County, NC. I have been fortunate to find a profession that I truly enjoy (most days).
I have a wonderful husband, Richard, who is a Regional Marketing Director for Papa Johns International. He graduated from Marshall, but he has become a rabid Deac fam. We have season tickets to the Deacons home games. Last year, we traveled to Jacksonville for the ACC Championship and to Miami for the Orange Bowl. There were many dear friends there.Go Deacs!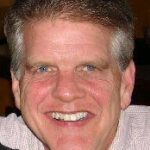 H. Michael "Mike" Britt (1970, BS Mathematics). I spent seven years teaching high school math before returning to Wake Forest for an MA Ed in Counseling 1978. I am divorced and the extremely proud father of two sons, Matthew 29 (Employed by Wake Forest in Sales at Graylyn Conference Center) and Andrew 20 (currently a Junior at Wake Forest). My daughter-in-law Joanna Britt earned an MBA at Wake Forest. Matt and Joanna had their first child and my first grandchild, Nora, in August 2007.
I serve as Principal/Executive Director of The Children's Center for the Physically Disabled in Winston-Salem (on the corner Coliseum Drive and Reynolda Road). I believe I have the greatest job in the world, because The Children's Center is such a miraculous place. A number of Wake Forest Faculty and staff have been involved with The Children's Center. In fact, math professor Richard Carmichael's wife Jane is a former Board President at the Center. Also we have a large contingent of Wake Forest students who volunteer at the Center through a program called H.O.P.E.
I have also been a visiting instructor in Education Department at Wake Forest and for thirty years have taught an SAT mathematics preparation course for Salem College through the Office of Continuing Studies. Recently, I moved to a downtown loft in Winston-Salem in an old tobacco plant that has been part of a historic restoration through Preservation North Carolina.
Community Involvement currently includes:
• Winston-Salem Rotary Club
• Carolina Chamber Symphony Board
• AIDS Care Service Board – President Elect
• Triad Chair for Carolinas Dinner for the Human Rights Campaign [Last updated October 2007.]
Mary Alice Steele Fox (1969, BS Mathematics). After graduation from Wake Forest, I taught school for three years during which time I married and moved to Louisiana. In the following years, I worked at a kindergarten with three year olds. When the youngest of our three children started school, I returned to the classroom teaching high school math. We moved back to North Carolina where I finished my teaching career. In July 2007, I retired and am currently enjoying being free to travel and to spend time with our children and grandchildren.[Last updated November 2007.]
Lee Zinzow (1969, BS Mathematics). I decided when in the 9th grade to apply my interest in math toward pursuit of a career as an actuary. I took summer jobs in 1967 and 1968, while at Wake Forest, in the actuarial department of American Bankers Life Assurance Company of Florida (Miami). I worked part-time in the actuarial department of Security Life & Trust in Winston-Salem during my senior year, later to become Integon Life Insurance Corporation. During my junior and senior years I took math courses which helped me pass the first two actuarial exams. After graduating from Wake Forest I took an actuarial position with Massachusetts Indemnity and Life Insurance Company in Wellesley, MA, in order to simultaneously pursue a Masters degree in Actuarial Science at Northeastern University in Boston. This university offered a course of study which helped me quickly pass the actuarial exams.
I had passed 2 exams while at Wake Forest, which focused on calculus, probability and statistics, and finite differences. While at Northeastern I passed 4 exams en route to obtaining my Masters degree in 1971 and a fifth pursuant to a fall seminar in 1971. These exams applied earlier studies to practical applications of math to studies of life contingencies, pricing, insurance accounting and financial statements, valuation of insurance liabilities, and many other subjects specific to insurance, such as legal, underwriting, Social Security and pension plan design and valuation, money and banking, risk theory, and reinsurance. Upon completion of the full 10-exam course I became a Fellow in the Society of Actuaries in 1973 and a Member in the American Academy of Actuaries in 1975, by which time I was working as an actuarial officer at Durham Life Insurance Company in Raleigh.
In 1976, I took a position as Vice President and Assistant Actuary with Munich American Reassurance Company in Atlanta, GA, gaining strong background in reinsurance. In 1979, I took a position as Vice President and Associate Actuary at American Bankers Life Assurance Company of Florida, where I focused on designing and pricing new products and on preparing financial statements. In 1982, I returned to Winston-Salem to assume a position as Vice President and Actuary at Integon, remaining there until 1991, when I left to form my own actuarial consulting practice, Zinzow & Associates, Inc. A bio of our activities is attached hereto. My vision is unique in that my goal has been to develop and pursue reinsurance concepts which economically benefit both sides of a transaction, as opposed to the traditional view of reinsurance, which is primarily to simply transfer risk from one party to another. This vision has led to putting together transactions between U.S. insurers and overseas entities in different tax positions, with the idea of sharing tax savings between parties. It has also led to the brokering of nearly 100 sales of books of insurance business and corporate entities, making us a leader in this specialized area of practice. Pure actuarial consulting and expert witness work have rounded out the scope of my activities.
I married my wife Lucia, shortly after graduating in 1969. Our oldest daughter, Heidi, graduated from Duke and received her PhD in Psychology this year from University of Georgia. She presently works in Charleston, SC. Her husband is completing a PhD in English at Emory. Our daughter Wendy graduated with a degree in biology from UNC- Chapel Hill and, after working at a laboratory at the University there, determined to pursue a PhD degree in genetics at Emory. Our daughter Sharon graduated from UNC-Greensboro and is presently in Kauai, exploring many facets of life. Our youngest child, Daniel, completed his Masters degree in computer engineering in 2006 (Carnegie Mellon) and lives with his wife in the Pittsburgh area. He designs websites.
My hobbies include chess, sailing, tennis, racquetball, piano, and classical music. Following the fortunes of the Demon Deacs from close range has also been enjoyable, especially now that we have become a football school and not just a basketball powerhouse! A highlight of my life was memorizing Rachmaninoff Piano Concerto #2 and performing it at Brendle Recital Hall on the Wake Forest campus in 1990. I have always treasured my Wake Forest experiences, held my math profs in especially high esteem, and considered my WFU piano teacher, Christopher Giles, a true genius, so it was especially enjoyable to return to campus years later to leave my own legacy there and reunite with old friends. [Last updated October 2007.]
Dr. William Wade Foster (1968, BS Mathematics). [M.D. from Bowman Gray in 1972] Attended Medical University of S.C. to become an ophthalmologist, finishing the program in 1976. I Started the Raleigh Eye Center, which has become a regional eye surgery and eye disease center with 8 doctors specializing in all types of eye disease. Hobbies: Duplicate Bridge, Tournament Chess, Flying my plane, investments, and travel. My wife is an R.N. We have four children, four grandchildren, and "Buddy" the dog. [Last updated October 2007.]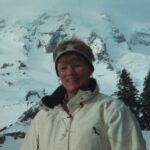 Pat Mangum Resende (1968, BS Mathematics). After graduating from Wake Forest, I took a job as a computer programmer in Charlotte, NC. After working in the textile and chemical industries for a few years, I ended up at Digital Equipment Corporation in 1977, where I did technical network support and sales support. In 1985, I transferred to Birmingham, AL to take a job with Digital as Software Manager. In 1987, I married Steve Resende, also a Digital employee, and we moved to the Dallas, TX area, where I took a job with Digital as Software Corporate Account Manager.
In 1989, I quit my 12-year career with Digital to take a job as Stay-at-Home Mom to our newborn son Michael, and that is the job I have had since that time. In 1992, our son Andrew was born, and in 1995 we moved to the Seattle area where we live now. Our sons are 17 and 15. Mike will be going off to college next year, and I am planning to become gainfully employed again, though I have no idea what I will be doing.
For pleasure, I love anything in the outdoors. Since moving to beautiful Seattle, we do a lot of backpacking in the Cascade Mountains, and have taken some really wonderful trips through some of the most spectacular country I have ever seen.
My favorite memory from the math department at Wake Forest was Dr. Gentry, who was department head when I was there. He gave me the guidance I needed when I was trying to make the decision to major in math, a decision that had a huge impact on the path my life would take after college. I will always be grateful to Dr. Gentry for the time he spent helping me make that decision. [Last updated October 2007.]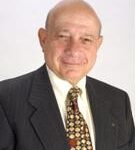 Peter Bondy (1967, BS Mathematics). With over 35 years of executive and actuarial experience, Peter J. Bondy has served in influential positions with major life insurance companies, reinsurers, public accounting and consulting firms. Peter has served as a senior officer of U.S. insurers; as a senior consultant with respected consulting firms and as chief executive of international reinsurance divisions. Peter has directed development of international joint venture insurers and has consulted on business growth initiatives.
Extensive experience with most lines of business domestically and internationally, Peter has managed many nontraditional assignments including review of innovative investments; M&A projects including transaction design and disposition of non-strategic lines of business; management of a health insurance line of business; corporate planning including design of rectification measures for nonperforming lines of business; financial statement loss recognition and other financial reporting issues; review of policyholder dividend scale issues in light of pricing practices; design pricing methodologies for substandard impaired risks; due diligence reviews including review of a fund management company servicing another nation's privatized national pension program. Peter has also assisted other professionals and individual clients. Born in Ecuador, Peter is fluent in Spanish and English.
Peter enjoys broad leadership and technical experience with most product lines of business and aspects of operation of life insurers and reinsurers. He has also done work with entities that provide services within the framework of privatized social security systems in other nations. In the field of international reinsurance operations, Peter has led with the implementation, development and management of a business unit to work with clients within the United States and in Latin America. Peter has also managed and piloted the development and growth of joint venture insurers in Chile and Argentina. For 12 years Peter served on the Board of Visitors for the College and the Graduate School. Peter was especially thankful for the opportunity to serve and was especially humbled that he was asked to serve in that capacity.[Last updated October 2007.]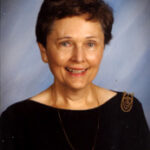 Harriet Faye Robinson Dobbins ( 1967, BS Mathematics and Education).
Career:
1. Worked about 7 years as a computer programmer/systems analyst for Eastman Kodak in Tennessee and University of Kentucky Dental School.
2. Worked about 10 years in family owned and operated ready-mixed concrete plant in Lincolnton, North Carolina.
3. Presently, public school teacher, high school math: Geometry, AP Statistics, Advanced Functions and Modeling.
Family:
1. Husband David Dobbins graduated from NC State.
2. Daughter Donna Robin Dobbins Tedder, graduated from Wake Forest, 2000, and is a Physical Therapist (grad school at UNC Chapel Hill)
3. Two Grandsons, Jackson and Blake Tedder. Grandchildren are God's gift!
Pastimes:
1. Active member of First Baptist Church, Lincolnton; Handbells, piano.
2. Served a number of years on the Poteat Scholarship Committee at Wake Forest.
3. Honored by the Red Cross for over 40 years as a Water Safety Instructor Volunteer. Received swimming instructor certification under Coach Leo Ellison at Wake Forest. [Last updated October 2007.]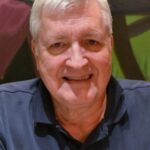 Edward Tweedy (1967, BS Mathematics). Family: Born in Suffolk, Virginia. Grew up in Rustburg, Virginia, on a farm. Married to Pat Foust Tweedy (WFU'69) since 1968, having met her in the WFU Bookstore check out line the first week she arrived on campus. Have three sons, Phillip (born 1973), Jonathan (born 1978, MA in Information Systems), and Eamonn (born 1984, PhD in Math). Lived in Greensboro, NC from 1969 to 1979 and 1984 to present, and in Limerick, Ireland from 1979 to 1984.
Education: Rustburg (Virginia) High School, 1963.
Wake Forest University, BS in Mathematics, 1967.
UNC-Greensboro, M.Ed. in Math Education, 1978.
Numerous Computer Technology and Information Systems Courses on the job.
Career: Worked at Burlington Industries from 1967 to 1987, for 20 years.
1967-1969: Programming and Systems Analysis.
1969-1979: Technical Support.
1979-1984: International Assignment in Technical Support and Management in Ireland.
1984-1987: End User Computing Support.
Worked at Miller Brewing Company from 1987 to 1993, for 6 years
1987-1993: Technical and User Support.
Taught at Rockingham Community College from 1994 to 2010. for 16 years Information Systems Assistant Professor. Global Education Coordinator for the campus.
Retired from the Community College System in 2010.
Doing some global education work for community colleges.
Traveling and enjoying retirement.
Contact info: retweedy@gmail.com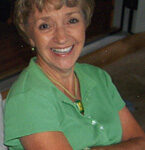 Rebecca Hoover Haney (1966, BS Mathematics). I was married while at Wake Forest and lived in the student apartments for four years. They are at the end of faculty drive near Polo Road. At that time they were for married students only. I had a son Mark while in college. He now resides in Snowmass/Aspen, Colorado. My brother and I graduated the same day, June 6, 1966, he from law school at Wake Forest and I from undergraduate school. Our father went to Wake Forest in Wake Forest, NC.
After graduating in 1966, I stayed home for three years and had a second child, Marla, born in 1967. I started teaching at Northwest Junior High School in Winston-Salem in 1969 and transferred to North Forsyth High School in 1984 and finished my thirty-year career there in 1999. In 1989, I decided to work on a master's degree from Appalachian State University. I finished that degree in 1992. I had to drop out for a while because my husband was terminally ill with lung cancer. He died in November 1990. I was glad I received a master's degree because, in retirement, I am teaching at High Point University at the campus in Winston-Salem. I am in my ninth year there now, teaching Algebra and Statistics for two terms each fall.
I have traveled to Russia, the Scandinavian countries, the capitals of Northern Europe, London, Paris, and Rome. I have also been to Alaska, Australia, New Zealand, Tasmania, and Fiji. One summer I went heli-hiking in the Canadian Rockies. I am very involved in my church. I like to play bridge or any kind of cards, snow ski, and ride bicycles. I enjoy college football and basketball and have been to all the football games this year, as well as the Orange Bowl.
A lot of my time now is spent with my two grandchildren, Harrison and Murphy, who live here in Winston-Salem. Murphy is named for Murphy, North Carolina, my hometown. I moved to Winston-Salem in 1962 to go to Wake Forest and have remained here for the past 45 years. [Last updated October 2007.]

Richard Smith (1966, BS Mathematics). I graduated in 1966 and shifted to law, graduating from UVA Law School, LL.B in 1969 and George Washington University with an LL.M in 1973. After serving in the United States Air Force JAG Corps from 1969-1972, I worked in private practice in Northern Virginia. In 1986 I started Smith Pachter McWhorter, a boutique law firm, specializing in construction law and government contracts. I semi-retired in 2000, but remain as Senior Counsel. Now I am a mediator and arbitrator in construction disputes.
I have been married for 38 years to Linda Pritchard Smith. She graduated from Longwood University and taught music for about 30 years, finishing as the chair of the music department at The Potomac School in McLean, VA, where she taught for 20 years. We have 2 daughters. Kristin graduated from Baylor University and has a master's degree in education from UVA. She teaches 1st grade at The Potomac School in McLean, Virginia. Kathryn graduated from UVA and WFU Law School. She is an associate in a law firm in Atlanta.
We currently live in a golfing community in Keswick, Virginia, about 5 miles east of Charlottesville, VA. We enjoy golf, UVA football and basketball, and water sports. [Last updated October 2007.]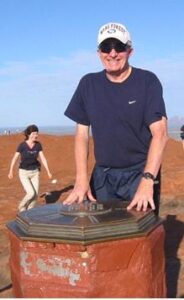 Patrick H. Neary (1965, BS Mathematics). Went on later to receive a MS in Computer Information Systems from the University of Southern California.
Military Career : US Army Retired 1966-1986
Private Business: Anteon International (NYSE: ANT) Fairfax, Virginia, Computer Information Systems Consulting Business sold in 2006 for $2.3 Billion to General Dynamics Corporation Pumpkin Vine. Household accessory retail store Occoquan Virginia 1983-2000 (sold).
Interests: Running and Exercise and Golf. Converse Shoe Company sponsored athlete in the early to mid 1980s with a Top 10 finish in Age group at Boston Marathon in time of 2Hr 40 min+. Currently run 50 miles a week at a more relaxed pace. Manages stock portfolio and multiple real estate holdings.
Education: Associate Professor, Central Michigan University; Assistant Professor, University of Fairfax; Adjunct Professor, Keller School of Management Devry University in Computer Information Systems including software programming, Website Design and Development, Computer Network Operations, and Telecommunications. Wrote eight textbooks on Computer Systems in the 1990s.
Travel: Retired on 4x4x4 plan that includes 4 months at primary home in Northern Virginia, 4 months at second home Atlantic Ocean, Bethany Beach Delaware, and 4 months travel with 3 months Marco Island, Florida Gulf and 1 month other travel. The other travel has included trips to Australia (Outback and Coral Sea), New Zealand, Fiji, Northern Germany, Alaska, Yellowstone, Grand Tetons, and Glacier National Parks in the 2000s. Trips in planning include China, Tibet, and Nepal and a family Hawaiian Wedding in 2008.
Why Wake Forest? The school gave me a great opportunity to reach my potential by providing a great collection of teachers, a top flight set of facilities, and a nurturing learning environment. pat_neary@msn.com. [Last updated October 2007.]
Mary Beth Packard (1964, BS Mathematics). I graduated from Wake in 1964 with a Bachelor of Science, one of approximately 25 in the math department that year. I promptly got married and moved to Huntsville, AL where I worked for the Boeing Company as an engineer, programming the SDS 930 computer on the Saturn rocket in another life it seems. After two years we moved to Orlando, FL because my husband got a job there with Martin Marietta, as it was known then. He was a laser physicist who also graduated from WFU in '64. I stopped working, got pregant and had a little girl in 1967. I was a full-time wife and mother for 8 years until we were divorced and I went to work for Rollins College. Ironically, I got the job because I had learned to program on the IBM 1620 at Wake the last year I was there. I eventually moved on to the University of Central FL, after my Masters in Management was complete at Rollins. At UCF I managed the new microcomputer labs for the Computer Science Department and eventually taught and became the assistant to the Chairman of the Department.
In 1983 I left UCF and, along with two other women, started Datawise, Inc., a consulting firm specializing in advice to small businesses who were anxious to get the computer bandwagagon. It was always challenging, always changing -being in business for ourselves, that is. We did pretty much whatever the world was looking for in the way of small computing. Taught classes at Kennedy Space Center, wrote database management software for various businesses and for some large non-profit organizations. It was always changing! And exciting!
One partner eventually retired; the other still operates the business -on her own. In 1996 I sold out my share of the business to her and left for seminary! Who'd have thought in 1964? Certainly not me. Anyway, after three years at Emory University's Candler School of Theology, I graduated and came back to Florida to become a United Methodist minister, which I've been doing ever since. My first appointment was two small churches in northwest Jacksonville, FL, then two years in Ocala, FL, followed by four years in St. Petersburg. Then -as of July 1, I've been pastor of Norland United Methodist Church in Miami Gardens, FL. This is my most challenging pastorate, coming after the previous pastor was removed for sexual misconduct. It's also a very multi-cultural setting. Most of the members are Caribbean Islanders with a few Central Americans and Africans thrown in! There is only one white American member and me!
I'm enjoying the new opportunities here almost as much as the landmines that explode around me just as I think I understand people. I live in the neighborhood, which very different from anywhere else I've been. I have a sizable Haitian (Creole-speaking) group within the congregation, so I have a pastor intern who preaches an early service for them; I do serve communion and do baptisms for everyone though. Communion in French is no problem since I studied French for about 5 years a long time ago.
My daughter lives in Dallas, TX for AT&T wireless as a project manager, so I don't have any family nearby. My parents are both deceased, and my only brother lives in California. Travel is high on my priority list for entertainment. I spent a month in eastern Germany in 1992 visiting a woman I'd met through the Methodist Church the year before. Then it took 10 years to get back with my daughter Nancy. We spent two weeks in Germany with Angela, then several days in Innsbruck, Austria visiting another friend from a U.S. connection, and a few days in Switzerland and Paris. We went back to Paris the next year for a full week, which still wasn't enough.
Last year my brother and I went to England and found the home our first Packard ancestor had left in 1638 to come to America. After a week in London, we went to East Anglia, near Ipswich and did find the house, still an active farm but not owned by Packards anymore. I spent a week in Norwich after that while he went to Scotland to see the castle left by another ancestor (Dunnator). I chose not to make that trip because I knew I'd never be able to climb up that rather high cliff.
In 2002 I was diagnosed with multiple sclerosis and am doing very well but not climbing hills or stairs like I used to. The Wake Forest campus will be more of a challenge the next time I come for a reunion. And this last February I had a stroke but got to the hospital in time to get the wonder drug clot-buster I needed; after carotid surgery I was back in the pulpit just 10 days after the stroke. When I got to the hospital I couldn't walk or talk so I am very fortunate!
As for hobbies, I'd have to say just that I read a lot, much of it for sermon material but also the occasional murder mystery. And along with my brother, we've done a lot geneological research for both sides of the family. My mother was a Knickerbocker of New Amsterday origins, but we haven't done as much with that. Also, with all my moving about to strange parsonages, I've taken to decorating to make a home for myself wherever I am. I really enjoy the challenge and spend way too much on furniture as needed. (Parsonages aren't furnished anymore, and you never know what the configuration might be.)
Oh, and I have a standard poodle for company. She's six years old now, apricot in color, and her name is Hildegard von Bingen; she just isn't quite the musician her medieval namesake was. That's about it and probably more than anyone really wants to know about me. From math to ministry will be a mystery to those who knew me when. This has been fun, writing a synopsis of my life, not nearly everything, but enough. The Reverend Mary Beth Packard (I don't get to write that very often!) [Last updated November 2007.]
Warren Hartz (1961, BS Mathematics). I earned my degree at Wake Forest while employed by Western Electric in Winston-Salem and was the first employee at the Lexington Road plant to earn a college degree through their tuition refund plan. I was married with three children.
I am very greatful for the encouragement and guidance received from Dr. Ivey Gentry.
In November 1961, I took a position as staff assistant to the Plant Engineer at Archer Aluminum, subsidiary of R. J. Reynolds. In 1966 I was transferred to Huntingdon, TN as project coordinator for the construction of Archer's new manufacturing plant. This plant was later purchased by NORANDA of CANADA as part of NORANDAL USA INC. I retired from Norandal in 1997 as Manager of Engineering and Maintenance with 35 years of service. During my tenure in Huntingdon the plant underwent five expansions and I was awarded two U.S. Patents relating to the aluminum casting process. After I retired I worked as a consultant to Norandal on their $ 0.5 Billion expansion to the existing facility.
My wife and I live in McKenzie, TN. Interests: Grand children, hunting, teaching the adult bible class and studying Theology.
What did Wake Forest teach me?
1. There is a whole different world out there.
2. Don't assume that everything you read and hear is true, check it out.
3. Opportunity is a visitor; it may be gone tomorrow.
4. People are more difficult to deal with than things.
5. Never give up, there is always a better way to do it.
What did life teach me? When all seems lost; there is a God in Heaven who loves you, has a plan for your life and won't let you down if you seek him.
Ann Griffin Driggs (1959, BS Mathematics and History). I graduated from Wake Forest on June 1, 1959, with a BS cum laude with majors in math and history. I was born and raised in Winston-Salem and entered the college after its move to Winston-Salem as my father had recently accepted a job there as Director of Residences. My first experience with Wake Forest was coming to the ground-breaking by President Harry Truman. I definitely remember some of the early days of the college such as the burning in effigy of the President of the Baptist Convention due to a ban on dancing. Being a day student I was not confined to the women's dorms, etc.
My first job was as a Wage Practices Analyst at Western Electric in Winston right after graduation. There I met my husband Barry Driggs, an electrical engineering graduate of Rice University in Texas. We were married in Winston on February 4, 1961, and moved to the Washington, DC area (Maryland) in early 1963. There I decided to go to the University of Maryland and got a Master's degree in American history on June 3, 1967, while Barry got his Masters in electrical engineering from George Washington University.
While in Maryland we adopted our daughter Suzanne (born January 17, 1965) and twin boys (Stan and David) born December 9, 1967. We were active there in the Presbyterian Church, local community activities, and worked some political campaigns.
September 1973 we moved to Vestal, NY where my husband worked for IBM in Owego, NY until he retired in the early 1990s. While the kids were in school I got an accounting degree and worked part-time doing and teaching income taxes until Barry "retired" from IBM. Before he retired he started teaching short courses in communications for George Washington University, mainly in Washington, DC but some in San Diego and also England. Due to this we have done a lot of traveling in Europe.
Two of our children live in Vestal with 3 grandsons and our only granddaughter. One son and family (2 grandsons there) live in Denver so we visit there frequently. We are very active in our church and community and neighborhood activities which we enjoy.
I still like the NC weather better in the winter so we usually head south for 6 weeks, eventually ending up in FL. It's a good way to get out of the cold up here. We usually go to a Wake Forest football game in this area every year of so. Last one was fall of 2006 at West Point. Also I follow the basketball team and have a photo of Tim Duncan in our family room. I really appreciate the good education that Wake Forest gave me and will always have fond memories of my days there and the friends I made. It's great to hear from so many of them at Christmastime. [Last updated November 2007.]
Wilbur B. "Buck" Fichter (1957, BS Mathematics; minor English). I was a sophomore pitcher on the baseball team that won the NCAA championship in 1955. After graduation I was hired by NACA (now NASA) as a mathematician, the plan being to convert me to an engineer. I started out in the Structures Research Division of the Langley Research Center in Hampton, VA. In 1966 I received an MS in Engineering Mechanics, with a minor in mathematics, from VPI&SU. In 1969, I received a PhD in Engineering Mechanics, with a minor in mathematics, from NC State University. My work for NASA involved mostly analytical research on various aircraft and space structures, and some occasional experimental studies. My employment with NASA continued until my retirement in 1998. I was probably a fairly rare bird: a Wake Forest graduate with a career in aerospace engineering. During my NASA career, I taught math in the Christopher Newport Evening School for about 20 years, and for several years also taught a course in Complex Variables in the George Washington University Graduate School of Engineering.
Wife since 1958: Ann Bowles, who majored in Mathematics at ECU. Children: Bryan G., WFU '83; Lee Ann, Guilford College '86. Favorite pastimes: golf, reading, especially British mysteries from all periods. I really enjoy the annual Wake Forest Varsity Club weekends. [Last updated October 2007.]
Norman E. Muller (1952, BS Mathematics). Prof. Ivey Gentry from the math department got me interested in becoming an Air Force Weatherman. With his help I applied for and received a direct commission in the Air Force in 1952. Went to UCLA to study a variety of sciences but was injured in a pick up football game. Result—>Assigned to the Air Force Flight Test Center as a Mathematician in the Data Reduction of Flight Test Data.
After marrying and requesting permission to go overseas, we received orders for Chateauroux, France. Spent 30 months there, and traveled over all of Europe and north Africa. Even got into East Berlin, though we were not supposed to be in there. Spent until 1978 my time as and Instructor at both St. Olaf College in Minnesota and Notre Dame, and as an Engineer after graduating from University of Colorado with a B.S.A.Engr. A few years later later the Air Force returned me to school and I obtained a M.S. in Systems Management. I added an MS in Administration from Notre Dame to finally quit going to school.
We have lived in California, Minnesota, Colorado, New York, Pennsylvania, Georgia, Ohio, Virginia, Ohio again, and finally Indiana, my home state. Spent time in Vietnam with the "Ranch Hand" squadron and in Formosa repairing aircraft. Enjoyed all of the time in the Air Force simply because the people were so down to earth, lacking pretentiousness. In 1978, I retired from the Air Force as a Bird Colonel. Took a job with Notre Dame because our daughter was about to enter school there. In 1987 I left and did consulting work to hospital systems, particularly in the Materials Management area but also in other areas.
The logic that is required for mathematics is able to be applied to nearly any field, particularly those which have a series of operations necessary for success. I found such tools as PERT to be extremely valuable (PERT was done by mind and hand before someone put it on a computer). Anyway, In 1993 I totally quit working and have been enjoying retirement ever since and hope to continue for many more years as a result of daily workouts at the gym and diet. [Last updated October 2007.]
William T. Neal (1951, BS Mathematics; minor English). September of 1951 I went into the Air Force. Basic training was in upstate N. Y. After Basic Training, went to Houston Tex. to await Cadet class. When to Waco, Tx. for Cadet class. About two weeks into cadet class, the Korean War ended. I learned I could resign as a Cadet so that I would only have to serve two years as an enlistee rather than four as an officer and get out. That was for me!
In Waco, I found my way into the Manpower Management Office with mostly civilian employees. There I met the love of my life, Val—a beautiful young lady whose Mother volunteered at the USO. I got out of the Air Force in September of 1953. Stopped by Richmond, Va. to see my sister and accidentally found a job at L&M Tobacco Co. After a couple of years I moved to an Insurance Co. After 2 years there I moved to another Insurance Co. [Virginia Mutual Ins. Co. (Now ALFA)]. I was there until I retired as Senior VP at age 70.
I married the love of my life after she finished school in Waco. We found ourselves in Richmond in a 3 room furnished apartment, knowing almost no one, but it was beautiful. I obtained the CPCU designation in 1962. I believe the 2nd person in Richmond. It was tough passing the last of 5 four hour exams because we had adopted a wonderful 6 week old little boy. To make extra money, I taught insurance courses at night at University of Richmond for 17 years. My wife, Val, passed away at the age of 64–way too soon. My son graduated from VMI and now has a wonderful wife and two great kids that are nearly grown. [Last updated October 2007.]
LeRoy B. Martin, JR., PhD. (1949, BS Mathematics). Born in Elkin, NC, I attended public schools in Raleigh where at Broughton High School I enjoyed a succession of excellent teachers of mathematics. I was an active participant in choral programs, a member of the National Honor Society, and was named to the Greensboro Daily News All State Football Team in 1943. In the spring of 1944, Herman Hickman, line coach at the U. S. Military Academy, encouraged me to apply to West Point. I enlisted in the Army in 1944 and after a year of infantry training, was assigned as a plebe at the United States Military Academy and played on the national championship Army Team of 1945. Resigning from the Academy after a year, I spent the remainder of my undergraduate years at Wake Forest College in Wake Forest, N.C., majoring in mathematics. Activities included serving as a tutor for Dr Jones in the Math Department, surveying for Dr. Carroll, and serving as President of the KA fraternity.
In deciding what to do with a 1949 BS in mathematics from a small liberal arts college in those "pre-sputnik" times, we considered four options: pursue actuarial science studies in Michigan, enroll at Duke for a career in tax law, begin studies in the new UNC Institute of Statistics, or begin graduate work in the Mathematics Department at NC State College.
I was hired as a Teaching Fellow in the N. C. State Department of Mathematics, teaching half-time and pursuing graduate studies. My thesis was on development of elementary transcendental functions, starting with their representation as infinite series and culminated in a masters degree in 1952.
My experiences at two great schools and the professional relationships with outstanding teachers convinced me that I wanted a career of teaching mathematics in a college setting, and that earning a doctorate was important for that goal. That Fall I was admitted to Harvard University and began studies in applied mathematics in the School of Engineering Sciences and Applied Physics in the Division of Arts and Sciences. I was awarded an MS degree after one year. Harvard's requirement for the doctorate entailed demonstrated proficiency in four fields. I met those requirements with course work in "hydro- and aero-dynamics" (Drs. Carrier and von Mises), course work in "elasticity and plasticity" (Dr. Emmons), an oral examination in;applied mathematics", and a dissertation on "computing machinery" under my advisor, Dr. Howard Aiken, Director of the Computation Center and foremost pioneer in the development of computers. The dissertation was approved in 1955 and I ultimately received the PhD. in January 1958.
In 1955, The International Business Machines Corporation was beginning to expand from magnetic relay, punched card, tabulating machinery to electronic computers (IBM along with Dr. Aiken had built the Mark I located at Harvard). On a recruiting visit to Harvard, they hired me to begin training in the Boston IBM office as one of their new Applied Science Representatives. While there I met Charlotte Meyer and after working in New York City for two years, we were married in 1961.
During those years, whenever I would fly home to visit, I would also visit with my former colleagues in the math department who were always warmly welcoming. Thus, in 1961 I moved with my new bride to Raleigh to embark on a full-time career as an Assistant Professor in the Math Department at a nine month salary of $7,500 which was one half of my IBM earnings. In 1965 I was promoted to Associate Professor with permanent tenure at a salary of $11,100.
In 1967 Provost Harry Kelly hired me over the summer to prepare a "Report of Computing Facilities and Their Applications at NCSU – Through August 1967". The next summer I again worked for the Provost preparing "A Study of the Committees and Operating Policies of University Government at NCSU". In August, 1968, I was appointed Director of the Computing Center which also included responsibility for the computer operations of the National Register Records Center and the Dairy Records Processing Center, about 90 full time employees. Simultaneously, I was promoted to Professor of Computer Science to help in establishment of that new Department. The computing center was just completing its communications network with the large computing facility in the Research Triangle Park to be shared with UNCCH and Duke known as TUCC. It was also the duty of the Director of the Computing Center to coordinate NCSU use of that resource.
The administrative divisions called upon establishment of a new activity for data processing and asked me to organize that effort. Then my title was changed to Assistant Provost for University Computing. Throughout my administrative career, I taught one mathematics course each spring until in 1983 I rose to Professor of Mathematics and resumed full time teaching on a nine months basis. After retirement in 1996, I became Professor Emeritus of Mathematics and taught one class each semester until 2003. Other activities include golf, tennis, travel, Kiwanis, singing in the Raleigh Oratorio Society, and summering in Northfield, Massachusetts.
Charlotte and I have three sons, all Eagle Scouts. Eric and Christopher attended Wake Forest University. LeRoy III attended Davidson College. Roy and Eric received doctorates from NCSU and Christopher an MBA from Georgia State. Eric subsequently earned an MD in neuro-radiology from the Bowman Gray School of Medicine. [Last updated October 2007.]